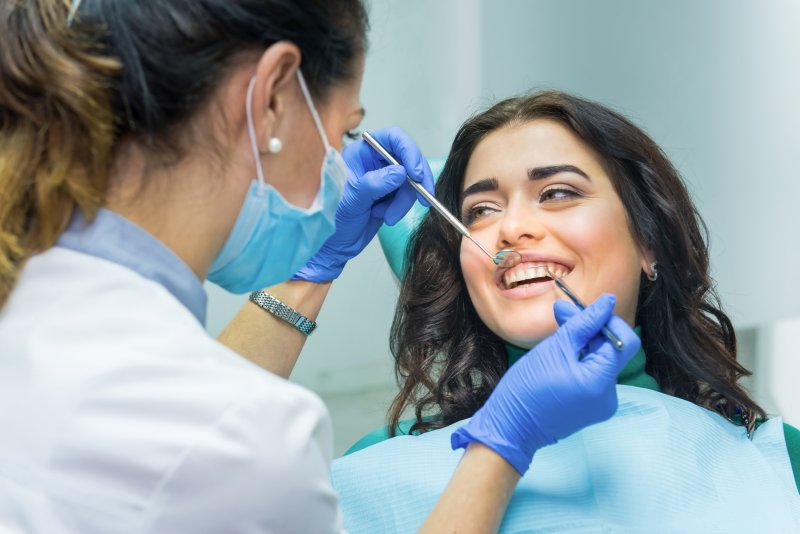 March is the perfect time for starting fresh. Spring-cleaning usually consists of organizing the home and cleaning out the clutter, but it could also be a great point to tidy up your dental hygiene. Not only can you spruce up your at-home routine, but you might even consider visiting your dental professional for a thorough checkup. Your dentist in Washington DC can explain four ways you can give your smile spring-cleaning this year!
Tip #1: Replace Your Toothbrush
It may have been some time since the winter holiday that you checked the state of your toothbrush. Generally, it's recommended that you get a new one every three to four months, so you'll be just in time. However, you can also upgrade the kind of toothbrush you use. For example, you might go for soft-bristled brushes instead of medium or stiff ones, which can do more harm to your teeth over time. Getting a powered toothbrush can also improve the efficiency of removing plaque and debris, especially if manual brushing has become difficult to do.
Tip #2: Check the Expiration Dates
Just like foods and drinks, your teeth cleaning products can expire after a certain point. Take the time to check your mouthwash and toothpastes in case they're past due. Using these might not provide the proper care your smile needs. Additionally, this can give you the opportunity to try other newer products!
Tip #3: Clean Out Your Toothbrush Holder
A commonly overlooked item to clean is your toothbrush holder. If you have this container sitting on the counter in the bathroom, then it is exposed to all the same bacteria and germs as the other surfaces in the room. Remember to wash this holder often to remain sanitary and to keep bacteria from spreading to your toothbrushes before you even use it again.
Tip #4: Schedule a Visit to Your Dentist
If you're interested in getting the ultimate fresh start for your teeth, then consider seeing your dentist for a regular dental checkup. Not only will they thoroughly clean and polish your teeth, but they'll also monitor your oral health and treat any developing issues they might detect. After your visit, your smile will be shades brighter and you'll have plenty of insight from your dentist on how to keep your teeth healthy.
Now that you know a few ways to give your smile a spring-cleaning, starting off the year right can be pretty easy. With these steps and your dentist's help, you can maintain and enjoy a fresh smile!
About the Author
Dr. Yelena Obholz earned her dental doctorate from the New York University College of Dentistry. She is a proud member of the American Dental Association and the District of Columbia Dental Society. Using state-of-the-art dental technology, she can provide a variety of advanced treatments, especially a dental checkup and cleaning for the spring season. If you want to know how else you can keep your smile healthy, visit her website or call 202-364-8989.