Please Join Us in Welcoming to our Practice
Get to Know
Dr. Aimée DeLorenzo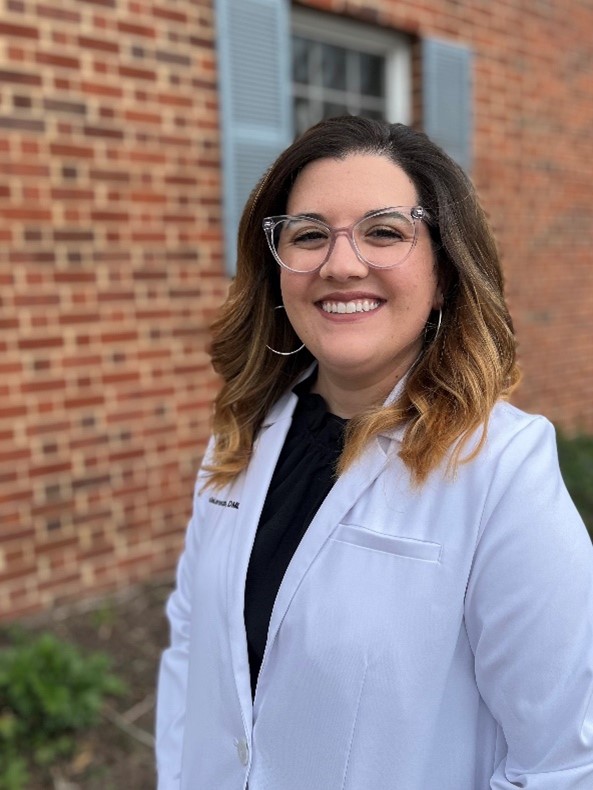 We are happy to welcome Dr. Aimée DeLorenzo as a new associate to our practice. She has many years of practice and training as a dentist, and we hope each of our patients will welcome her to our practice.
Where Did You Study Dentistry?
Dr. Aimée DeLorenzo grew up between Vermont and Tampa, Florida. She received a bachelor's degree in chemistry from Ithaca College and then graduated cum laude from Tufts University School of Dental Medicine in 2017. She went on to complete a one-year Residency in General Practice at the University of Vermont Medical Center. Dr. DeLorenzo worked at a private practice in Vermont for many years before moving to the DMV area.
Outside of the Dental Office, What Do You Like to Do?
In her free time she is an animal lover who likes to hike outdoors and read books. Dr. DeLorenzo is fluent in French and English!