Periodontal Disease Treatment – Washington, DC
Renewing Smiles
After Gum Disease
The leading cause of tooth loss in adults over 35 is periodontal (gum) disease. This common oral health issue affects more than 50% of US adults, is associated with numerous systemic illnesses like diabetes and high blood pressure, and is linked to preterm and low-weight births. With startling statistics like those, it's no surprise that the Aesthetic & Family Dentistry of Washington team spends a significant portion of every six-month checkup examining gum tissue for signs of periodontal disease. A systematic review of the depths of pockets between teeth and gums is the best way to track changes in soft tissue and diagnose gum disease at the first signs of trouble. There are two main types of gum disease, gingivitis and periodontitis, and our dental team offers patients periodontal disease treatment in Washington, DC to address both.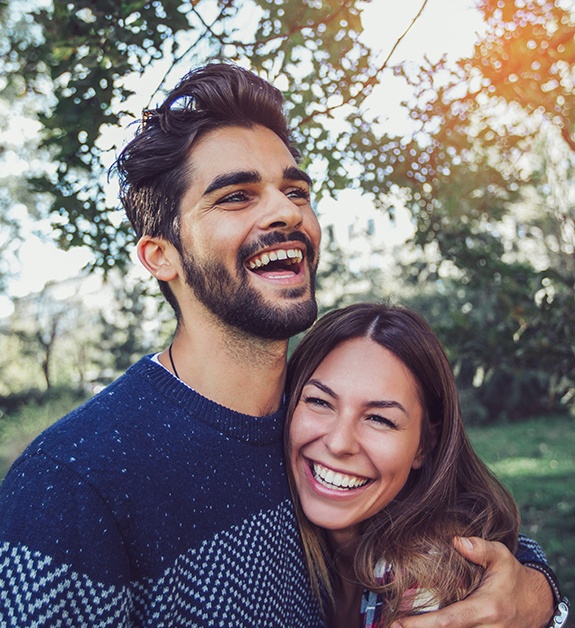 Why Choose Aesthetic & Family Dentistry of Washington for Periodontal Disease Treatment?
Minimize Risk of Permanent Oral Damage
Experienced Team of Two Dentists
We Accept
Dental Insurance
Scaling & Root Planing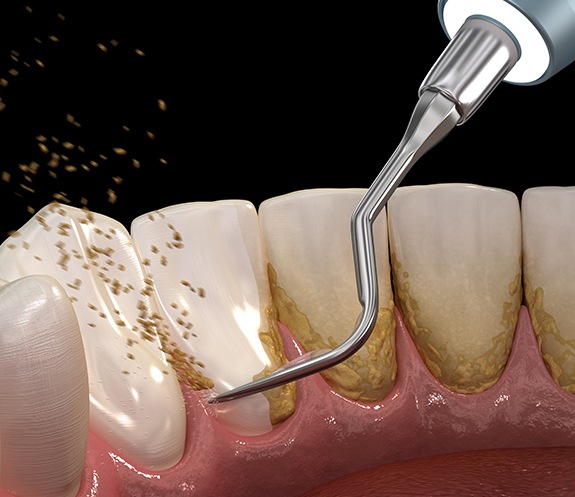 Scaling and root planing is a two-step process that typically takes place over the course of one to two appointments. During the first part, we'll remove all plaque and tartar that has accumulated on the surface of your teeth, as far down as the pockets of your gums. Then, we'll smooth out the roots of the teeth by removing any bacteria deposits. This will allow your gums to healthily reattach to the area and provide it with much-needed protection.
Laser Periodontal Therapy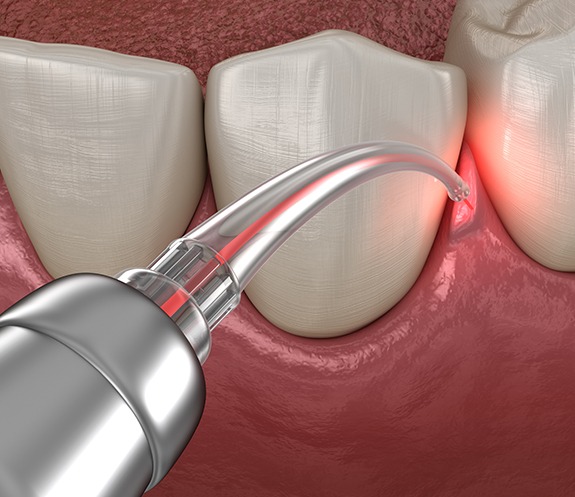 Our soft tissue laser is a neat device that produces a concentrated beam of light that can kill harmful oral bacteria and easily remove severely damaged gum tissue without the use of a scalpel. Not only can it make scaling and root planing more effective, but it also aids us in Chao Pinhole Therapy as well to provide optimal results.
Antibiotic Therapy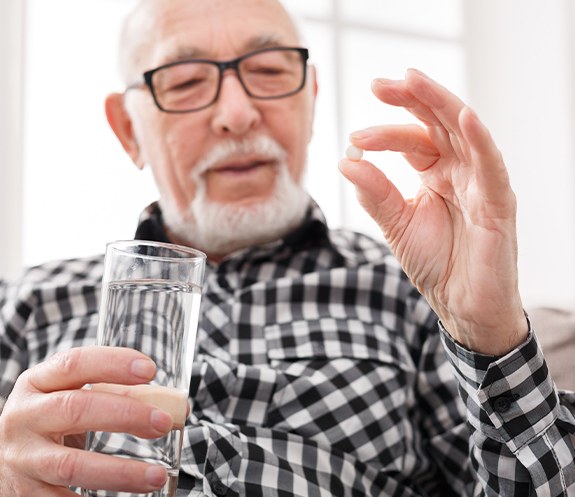 In combination with scaling and root planing and Chao Pinhole Technique, we typically recommend antibiotic therapy. After your treatment, we'll prescribe antibiotics in the form of pills or a medicated mouthwash to target your gums and minimize the accumulation of harmful oral bacteria. We'll then schedule a follow-up appointment to examine your symptoms and make sure the antibiotics are doing their job.
Chao Pinhole Technique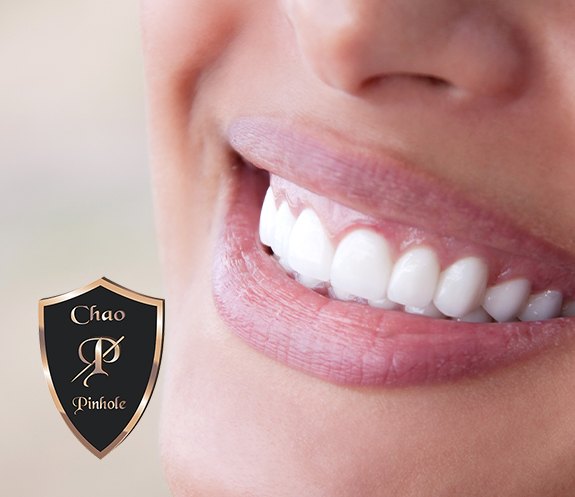 The Chao Pinhole Surgical Technique (PST) is a non-invasive, incision-free and suture-free way to treat gum recession caused by gum disease. Once your gums have receded and begun to expose the vulnerable roots of your teeth, it can lead to permanent oral damage, like tooth loss. This technique involves removing the damaged tissue and reconfiguring existing healthy gum tissue over the roots to prevent advancing gum disease symptoms.
Learn More About Chao Pinhole Technique
Treatment for Gingivitis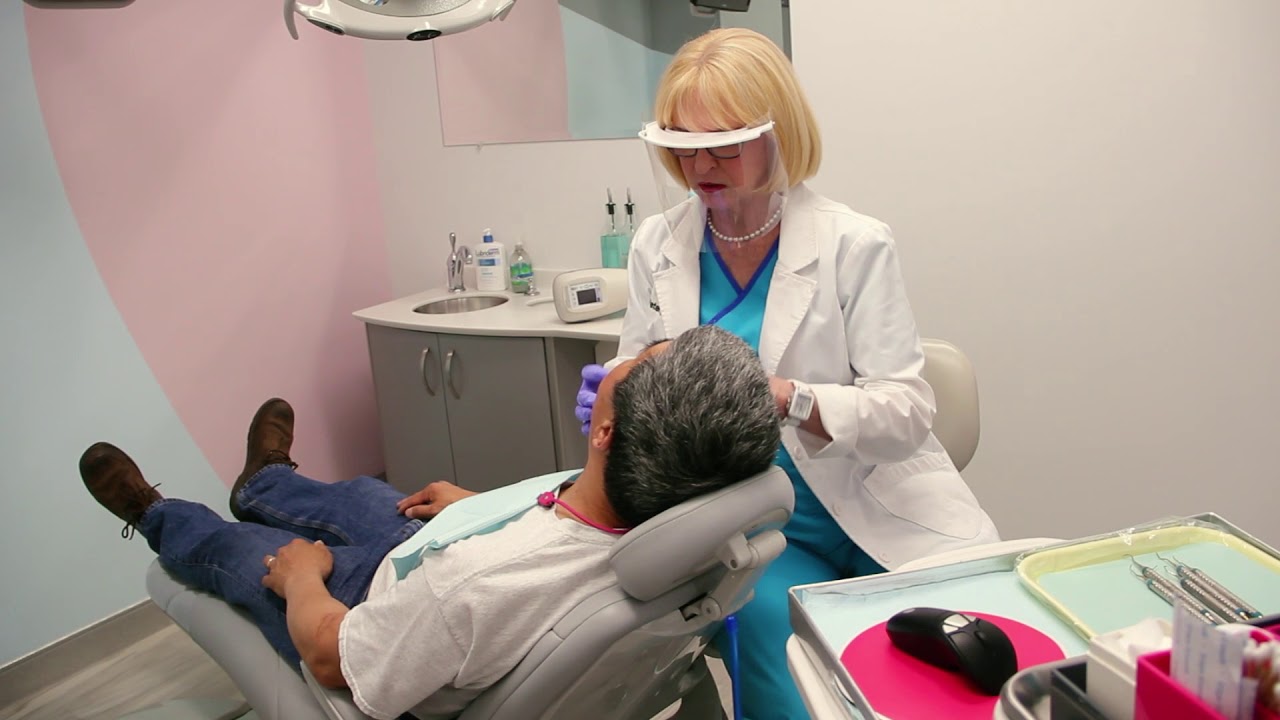 The mildest form of gum disease is often referred to as gingivitis. It occurs when plaque buildup at the gum line irritates gum tissue. The warning signs of this form of gum disease can be subtle, but some things to look for include swollen, discolored, inflamed, or bleeding gums. Patients who suffer from gingivitis typically reverse the damage with more frequent professional teeth cleanings and thorough at-home hygiene. If these methods prove ineffective in eliminating gum disease, we may need to progress to more advanced treatment options.
Advanced Treatment for Periodontal Disease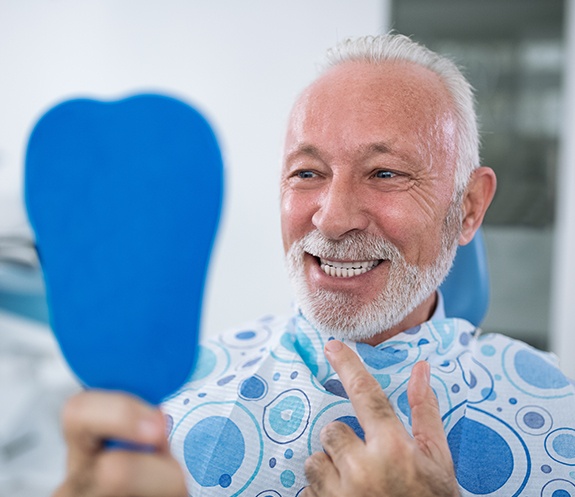 When left untreated, gingivitis continues to irritate gums and eventually sores form, leading to infection, and tissue is broken down. As the soft tissue continues to be broken down, pockets between teeth and gums grow, teeth loosen, and eventually, teeth may fall out. This advanced form of gum disease is known as periodontitis, and some of the major warning signs include bleeding gums, pus or fluid between teeth and gums, extremely sensitive soft tissue, and bad breath that doesn't abate with regular cleaning. Treatment for periodontitis is more invasive than regular cleaning. The first course of action is scaling and root planing. Scaling is the systematic removal of plaque, tartar, and infected gum tissue. Root planing is the smoothing of tooth roots to prevent further plaque buildup.
After scaling and root planing, patients attend more frequent teeth cleanings, and if this is not effective, oral or topical antibiotic therapy or a surgical procedure is necessary. In the most advanced cases, we may refer patients to a trusted gum disease specialist, known as a periodontist. If this is necessary, our team works closely with a specialist to ensure patients receive the same quality of care we would offer.
Schedule Your Appointment Today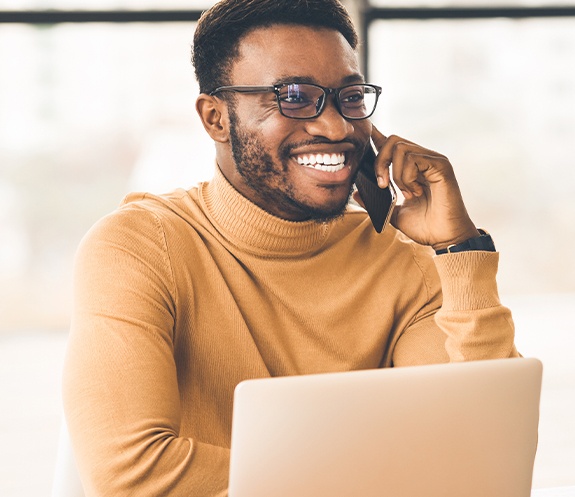 If you've experienced any of the warning signs of periodontal disease, contact Aesthetic & Family Dentistry of Washington right away. The sooner we are able to diagnose the disease and begin treatment, the more likely we are to successfully restore oral health.