Replacing Missing Teeth – Washington, DC
Rebuilding Smiles
from the Ground Up
Are you missing one tooth, several teeth, or an entire row of teeth? We offer several custom-tailored tooth replacement solutions to not only restore the appearance of your grin, but also the complete function of it. We offer traditional and reliable dental bridges and dentures, as well as stable and strong dental implants, depending on your unique needs. To find out which one would work best for you, contact our dental office today to schedule a consultation to discuss options for replacing missing teeth in Washington, DC.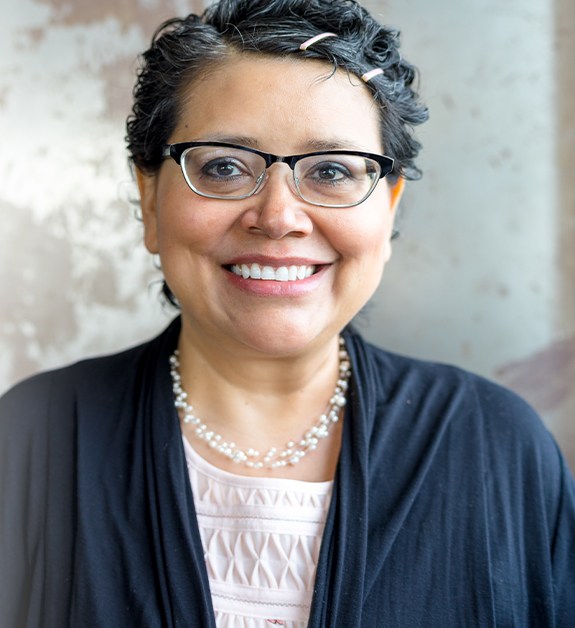 Why Choose Aesthetic & Family Dentistry of Washington for Replacing Missing Teeth?
We Use High-Quality
Dental Materials
Dental Insurance Accepted
& Maximized
Caring & Compassionate
Dental Team
Dental Bridges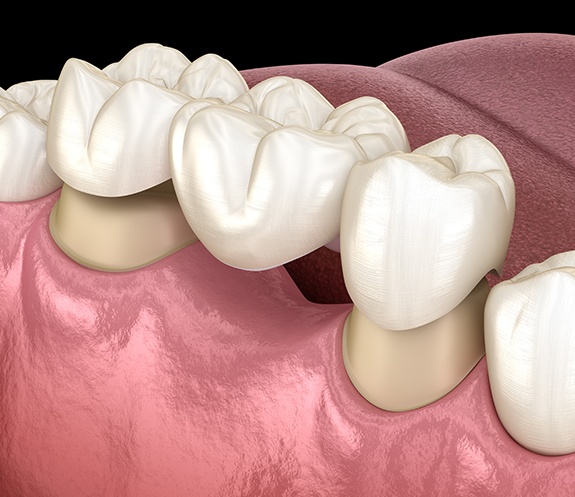 If you are missing one or more teeth, a fixed bridge may be the ideal solution for your smile. Unlike traditional dentures, bridges stay in place permanently without hooks or clasps, and they look and feel completely natural. Better yet, they're able to prevent your remaining natural teeth from shifting, which is a common problem following tooth loss. If you have any questions about crown and bridgework, please don't hesitate to contact us!
Dentures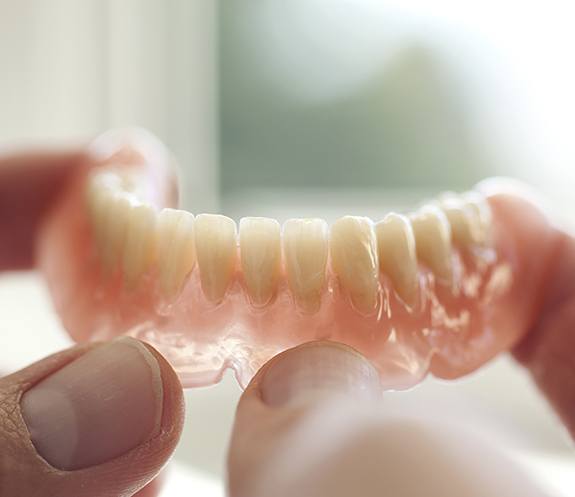 Traditional dentures have been around for ages and are regarded as a tried-and-true treatment for tooth loss. Both full and partial dentures secure in your mouth to either replace an entire arch of teeth or several teeth along an arch. Full dentures are specially crafted to utilize natural suction to do this, while partial dentures are designed to fit like a puzzle piece between your existing teeth.
Dental Implants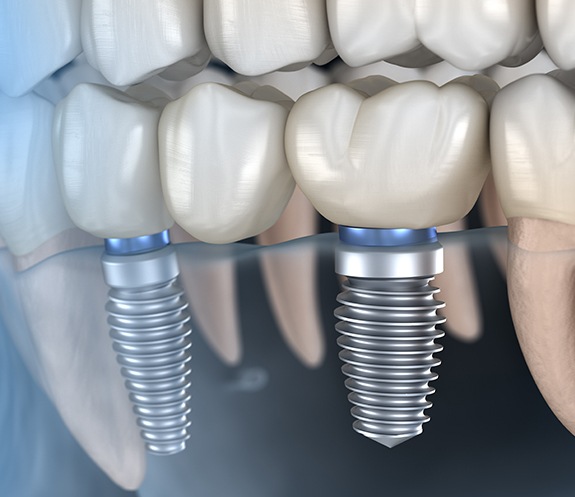 We typically recommend dental implants for patients who are looking for more permanent, stable, and stronger replacement teeth. Using titanium implant posts, we're able to anchor a dental crown, bridge, or denture securely in place to restore the entire structure of any number of teeth. Due to the unique structure of dental implants and their ability to fuse with the jawbone through osseointegration, they provide a wide array of unique benefits that truly set them apart from traditional restorations.