Children's Dentistry – Washington, DC
Keeping DC Kids
Happy & Smiling!
At Aesthetic & Family Dentistry of Washington, one of our greatest accomplishments is being entrusted with multiple generations of smiles. Many families visit us regularly, bringing their children and grandchildren, and this is one of the greatest compliments we ever receive. We're happy to offer convenient block appointments for your family to save you time and avoid multiple trips. We recommend our littlest patients make their first visit around the age of three, but if you ever have questions, concerns, or problems before that time, we're happy to help. Contact us to learn more about children's dentistry in Washington, DC.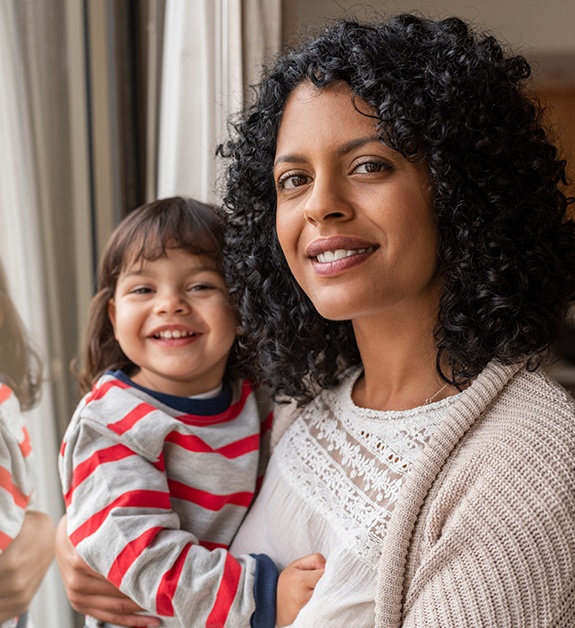 Why Choose Aesthetic & Family Dentistry of Washington for Children's Dentistry?
Kid-Friendly
Cavity Prevention
Emergency Dentistry
for Children
We Accept
Dental Insurance
Your Child's First Visit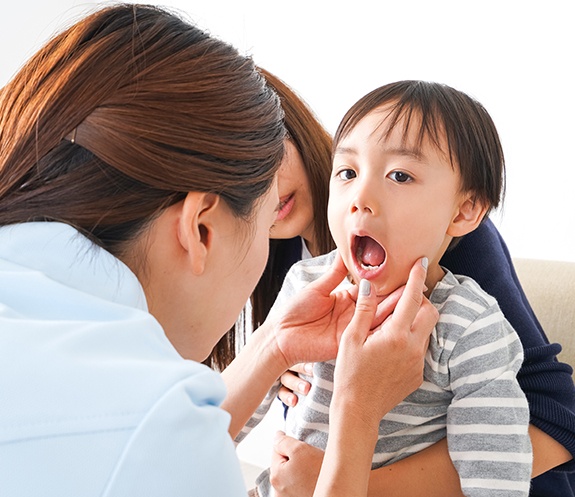 Around the age of three, children have developed quite a few teeth and are at a point in their cognitive development where they can understand the sights and sounds of the dental office, meaning they are less likely to be scared during treatment. The first visit to the dental office includes a tour, thorough dental examination, and professional teeth cleaning. Depending on your child's dental development, we will likely take X-rays at this time as well. Throughout the visit, our friendly team is happy to answer any questions you or your children have and will take time to demonstrate the best at-home care practices.
Dental Sealants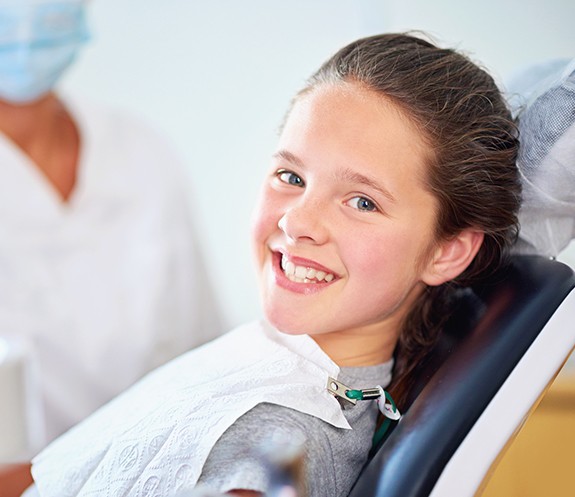 For kids whose teeth have quite a bit of plaque and tartar build-up or who have signs of tooth decay, we may recommend dental sealants. These thin plastic coatings are painted on and hardened to the biting surface of teeth, providing a protective layer against decay-causing bacteria.
Fluoride Treatments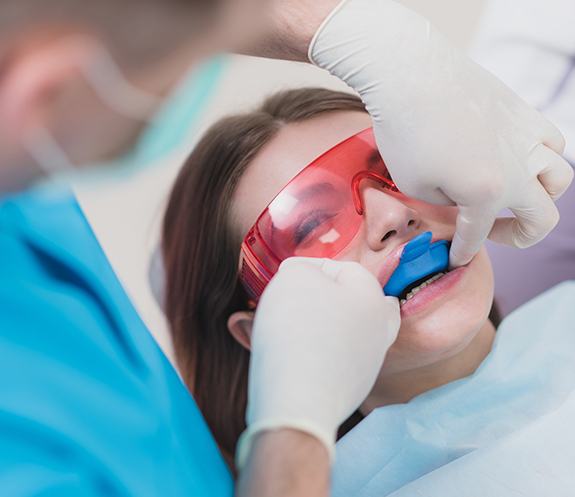 Fluoride is a naturally derived mineral that's produced by rocks and found in a variety of other items in nature, such as fresh fruits and vegetables. Many people are familiar with fluoride because it's also added to toothpaste, mouthwash, and even local drinking water to help combat the development of cavities, which are one of the most common oral health problems in the world. If we notice that your child may not be getting enough of this mineral, we can supplement it with a quick and painless fluoride treatment at the end of their bi-annual cleaning.
Tooth-Colored Fillings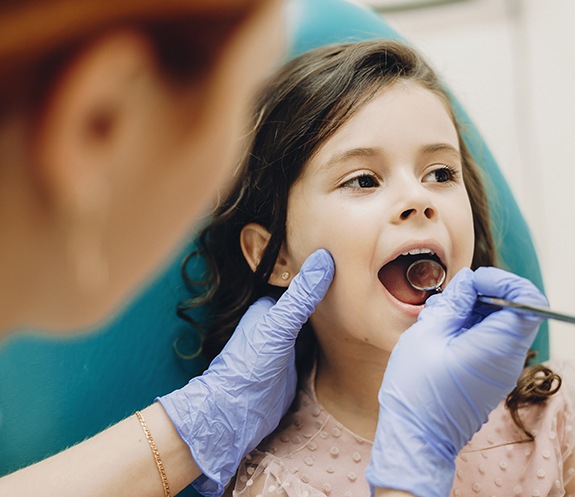 Some dentists place metal fillings for children because they don't feel as though aesthetics is an important component for children's dental restorations. However, as a child, your little one is learning how to socially interact with others in their classroom, and if they're not completely confident in their smile, it could deter them from making new friends. Our tooth-colored fillings are biocompatible, natural-looking, and can last for years with the proper care.
Athletic Mouthguards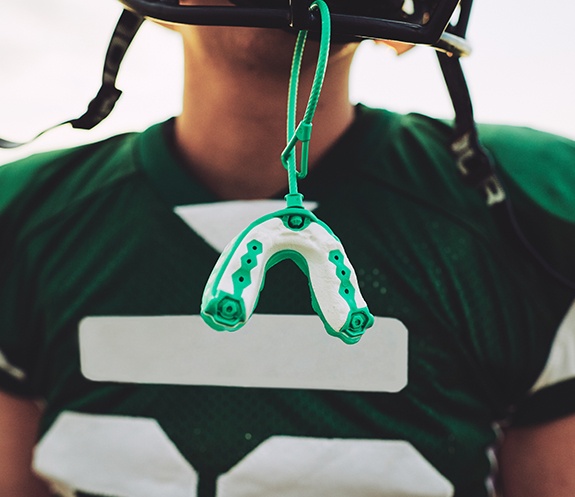 If your children play sports, you may have purchased athletic mouthguards from your local sporting goods store just to watch them dangle from your child's helmet or get left in a locker. Many kids find store-bought sportsguards uncomfortable, and they don't wear them. At Aesthetic & Family Dentistry of Washington, we offer custom sportsguards. Because these mouthguards are fitted to your child's unique smile, they are more comfortable, and kids are more likely to wear them consistently.
Emergency Dentistry
It's no secret that kids are accident prone. Lucky for you, our Washington, DC dental team offers patients emergency dentistry services. If you or your child is experiencing a dental emergency, don't hesitate to contact us. We try to see emergency appointments on the same day and are happy to provide tips to help you care for your little one's smile until you reach our dental office.
Contact Your Kid's Dentist to Find Out More
Is it time for your little one's first visit? We'd be happy to schedule an initial dental checkup and cleaning. Call Aesthetic & Family Dentistry of Washington to find out more.