Restorative Dentistry – Washington, DC
Repair Dental Damage
& Renew Your Smile
Your whole mouth is important for your overall wellness and quality of life, and at Aesthetic & Family Dentistry of Washington, we want to partner with you to ensure a lifetime of great oral health. That's why we strongly recommend that you come to us with any lost or damaged teeth so that we can provide a solution as quickly as possible. Our wide variety of available options for restorative dentistry in Washington, DC can give you the renewed support and relief you need most during this trying time.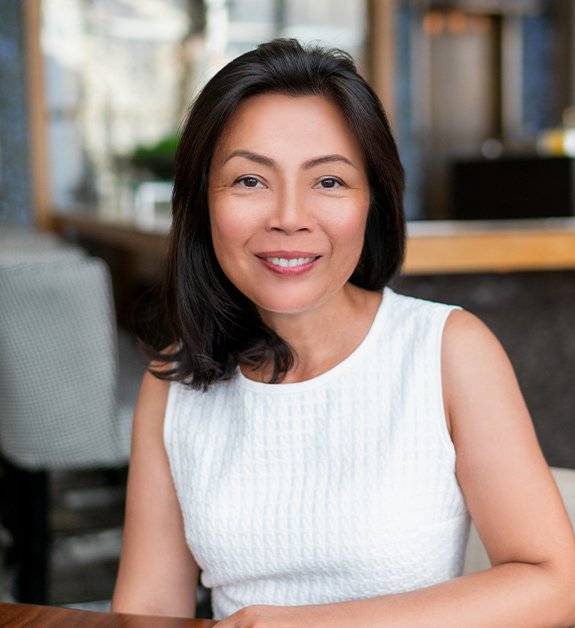 Why Choose Aesthetic & Family Dentistry of Washington for Restorative Dentistry?
Convenient Same-Day Dental Crowns
Biocompatible
Cavity Fillings
High-Quality Dental Materials Used
Tooth-Colored Fillings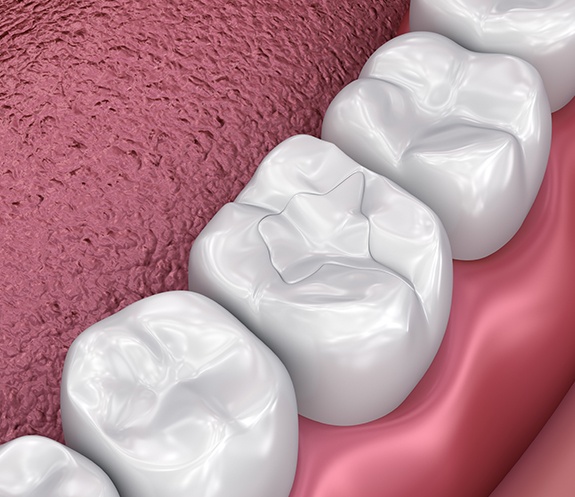 Here at Aesthetic & Family Dentistry of Washington, our team is happy to provide the newest and most advanced restorative materials available. While in the past, patients have relied on amalgam mercury fillings to treat cavities, we've chosen not to use these materials because the technology involved with them is over 100 years old, and their use can result in cracks and other uncomfortable problems for patients. Instead, we offer fillings made from bonded ceramic composite resin. Not only do they look natural, but they also provide excellent protection for your teeth, even insulating well against hot and cold temperatures. We'd be happy to replace your silver fillings with ceramic resins that blend in beautifully with your natural smile.
Dental Crowns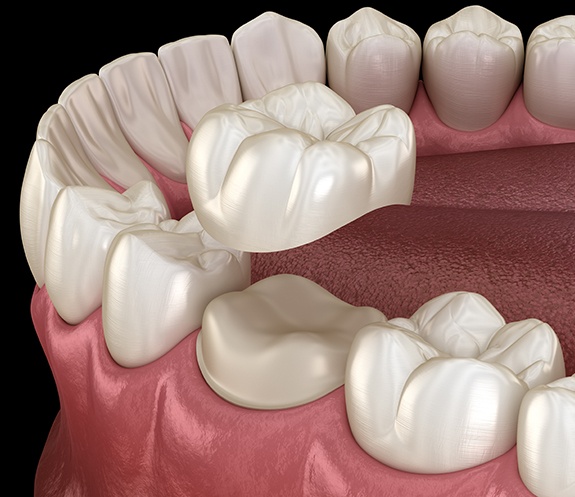 A crown is a durable way to restore an extensively damaged front or back tooth. Our Washington, DC dental office can offer crowns made of several different materials based on individual needs as well as cost. With the help of all the materials and techniques that modern dentistry has to offer, patients can enjoy a brand-new crown that looks completely natural. Additional benefits crowns can offer include the ability to close spaces between teeth, change the angulations of teeth, correct bite problems, and replace missing teeth as part of a bridge or dental implant.
Same-Day Dental Crowns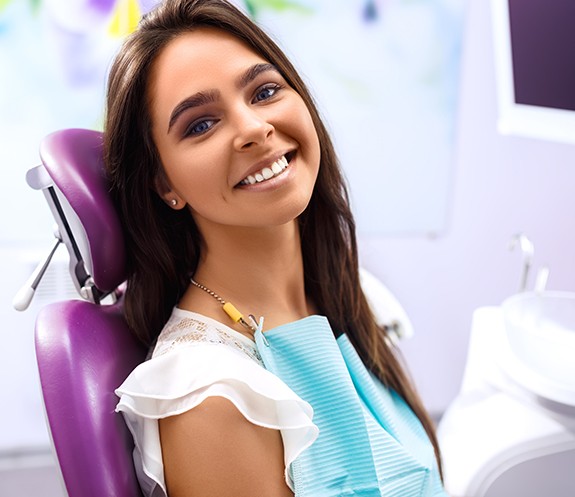 We understand that your time is just as valuable as your smile. That's why, if you're in need of a crown, we're happy to offer services using our state-of-the-art same-day crowns. With this advanced technology, our team can design and create top quality restorations in just one visit – no impressions, trays, or temporary restorations required! The process is simple, too – after capturing a 3D image of your tooth, the same-day crown system will mill a beautiful, high-quality crown in about an hour. Then, we will securely place it over the affected tooth, allowing you to leave with a healthier, happier smile.
Learn More About Same-Day Crowns
Inlays and Onlays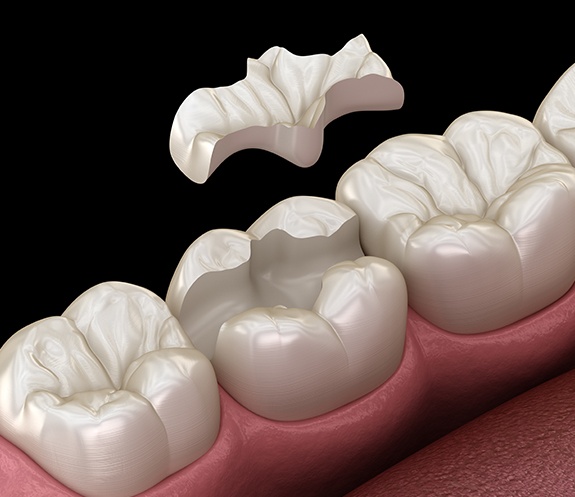 Onlays can be made from a variety of natural-looking materials, including porcelain and Emax, and they're helpful in restoring areas that extend over one or more sides of a tooth. Inlays, on the other hand, are used to restore the area inside of a tooth. These options are often ideal for patients who are looking for a treatment option that's more conservative than dental crowns.