Advanced Dental Services & Technology – Washington, DC
Precise Care with
Lasting Results
At Aesthetic & Family Dentistry of Washington, we're dedicated to providing the highest quality of dentistry, which is why we utilize the latest dental technology in our dental office. Our digital impression system, cone beam 3D scanner, intraoral camera, and other precision, state-of-the-art medical equipment are able to make each of your appointments more streamlined and accurate. Whether you're visiting us for a checkup and cleaning or porcelain veneers, you can rest-assured that you'll receive thorough and attentive care that offers the best possible results.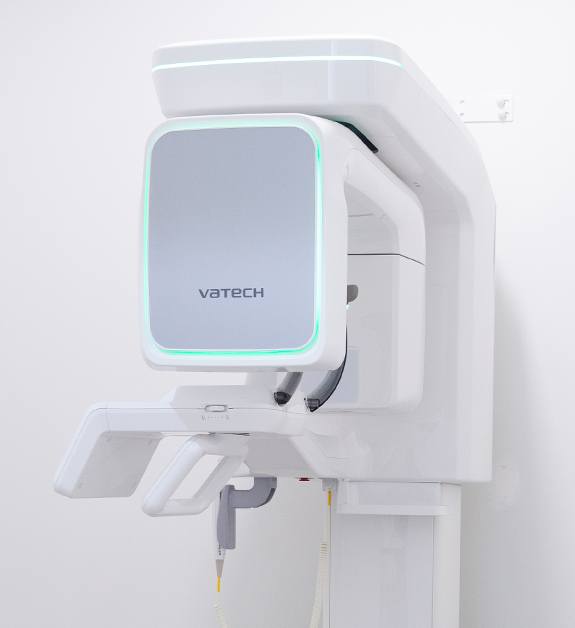 Committed to State-of-the-Art & Comfortable Dental Experiences
Accurate Digital
Impression System
Safe & Clear Digital
X-Ray Imaging
Thorough Dental
Checkups
Intraoral Cameras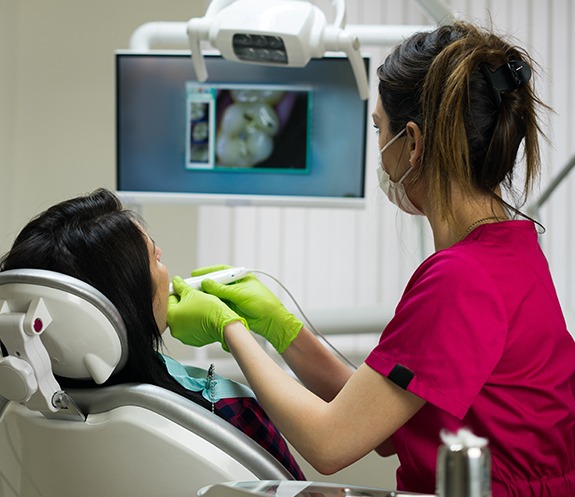 Intraoral cameras are small, handheld devices that we can use to view the hard-to-reach areas of your mouth that may be difficult to see with the naked eye. They're able to capture both video footage and still images that we can display on a large chairside monitor to better explain oral health problems you may face and how our recommended treatment plan can help tackle them.
All-Digital X-Rays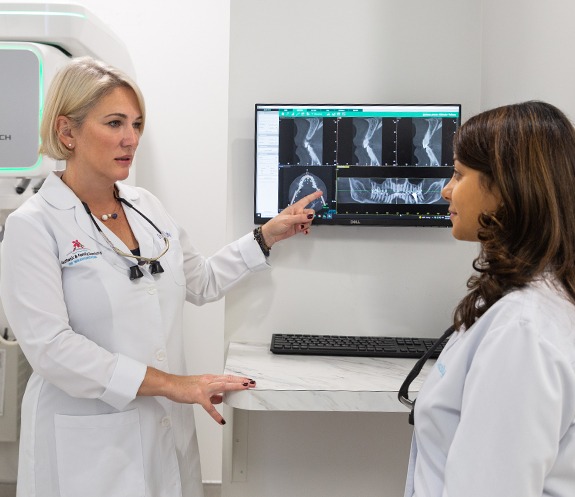 In the past, dentists would use film X-rays to be able to view the area of your mouth that lies below the gumline. Not only did these take some time to develop and use harsh chemicals for the environment, but the quality of images they produced weren't always the best. Today, we utilize digital X-ray imaging to capture clear, high-quality images of the roots of your teeth and mouth to diagnose hidden oral issues, like wisdom teeth impaction and tooth infections. You can learn more about this technology by clicking on the link below.
Learn More About Digital X-Rays
3D Cone Beam Imaging
We utilize advanced technology like our cone beam CT scanner to help us thoroughly plan important procedures like dental implant surgery. It captures a 3D, panoramic blueprint of the entire facial structure and shows us the location of facial nerves and the sinuses, dentition, and other crucial details that we'll need to precisely plan treatments and diagnose problems.
Digital Impression System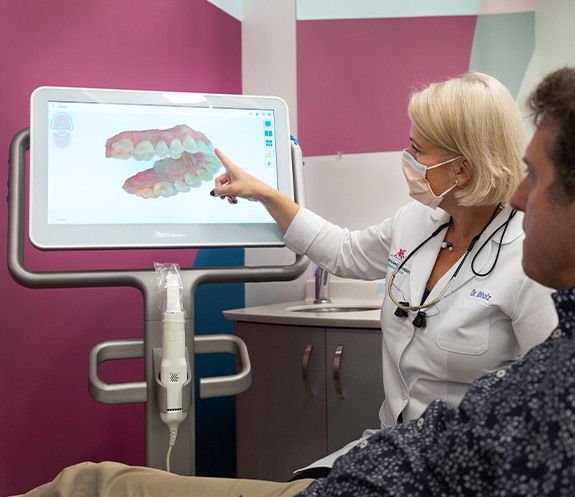 Instead of using traditional putty impressions, we utilize our iTero digital impression system to construct an accurate blueprint of the structure of your teeth or mouth. This helps our dental laboratory craft perfectly-fitted mouthguards and restorations more comfortably and quickly.
Soft Tissue Laser Dentistry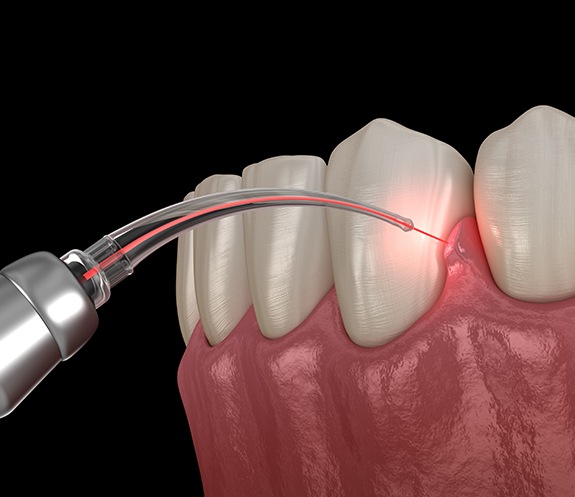 The soft tissue laser is an incredibly neat device that emits a concentrated beam of light from the tip of it. It can be used to eliminate harmful oral bacteria, remove infected or overgrown oral tissue, or help a restoration fit more securely over a tooth. Because it cauterizes the area on-contact, it's able to reduce the risk of infection after a treatment and minimize any bleeding, which helps our team provide more comfortable care for patients.
In-House Milling
With in-house milling, our team is able to have complete control over the creation of dental crowns, bridges, and other important restorations that can help bring back much-needed function and aesthetics to patients' smiles. This technology allows for greater precision and quality that should last for decades! Plus, wait times are greatly shortened since we don't have to involve far-away labs in the process and rely on slow shipping times.