Same-Day Dental Crowns – Washington, DC
Perfectly Repaired Smiles
in Just One Visit
If you have a tooth that is severely damaged because of extensive decay or traumatic injury, then we may recommend a dental crown to protect and preserve the tooth. Traditionally, placing a crown requires two appointments: one to prepare the tooth, form impressions of the tooth and place a temporary crown, and another appointment to bond the permanent crown over the damaged tooth. With same day crowns, however, Aesthetic & Family Dentistry of Washington can complete the entire restoration process in the course of only one appointment.
Same-day dental crowns from our Washington, DC dentist are an in-office tooth restoration system that includes a digital infrared camera, 3D CAD (computer aided design) software, and a milling machine. With these three components, we can manufacture a same-day crown that will safeguard your tooth, restore your healthy smile, and save you time.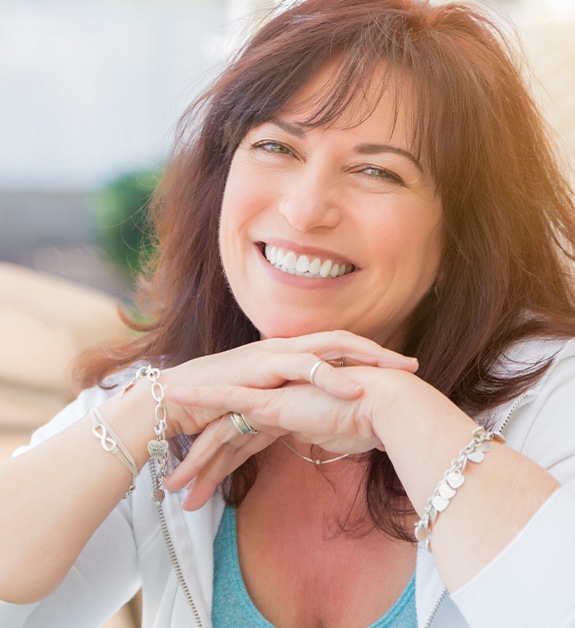 Why Choose Aesthetic & Family Dentistry of Washington for Same-Day Dental Crowns?
Customized Dental Crowns In-Office
Advanced & Precise Dental Technology
We Accept Dental Insurance
The Same-Day
Dental Crown Procedure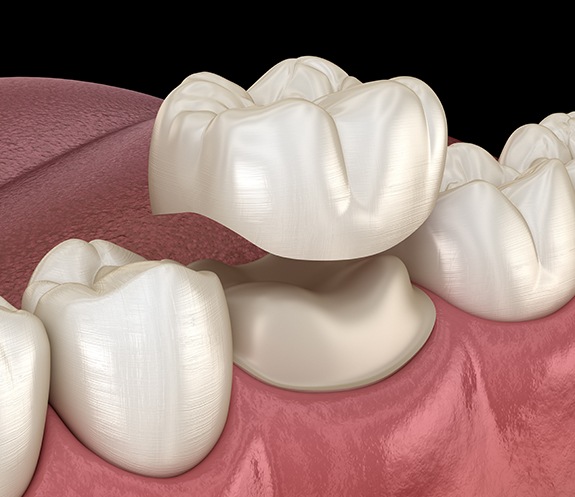 To receive your same-day crown, we will first need to anesthetize the affected tooth and surrounding gum tissue. Once you're comfortable, we'll use a same-day digital device to create a virtual image of your tooth. This image ensures that your new same-day crown fits seamlessly alongside adjacent teeth and against the tooth that is above or below.
In addition, we will need to reduce the size of your tooth, so that the crown snuggly surrounds it. Once this step is completed, another digital image is taken. Together with the image taken previously, this is wirelessly transferred to a computer system that creates a virtual model of your tooth. This model not only incorporates the size and shape of the crown, but the color as well—your tooth restoration will exactly match the color of your other teeth.
The final step in the same-day process happens in the milling unit right in our dental office. Based on the virtual design, the mill fabricates your crown in about 15 to 20 minutes. After this, the crown can be stained, glazed or polished for an even more lifelike finish.
Before adhesively bonding the crown to your tooth, we will double-check the fit and finish. If we're completely satisfied, then we will cement the tooth into place and you'll leave our Washington D.C. dental office with a same-day crown and a healthier smile.