Dental Team – Washington, DC
Get to Know

Our Friendly Team
Our dental team is truly what makes our day-in and day-out schedules and operations possible. They work tirelessly to make each patient feel valued and comfortable as well as keep our appointment schedule on-track. They always strive for the best and are happy to answer any questions or concerns patients have. You can learn more about some of the friendly faces that you'll see around our dental office below.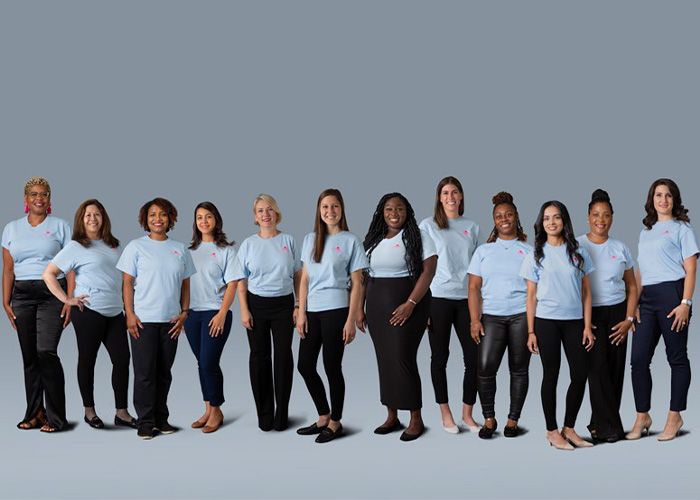 Amie, Treatment Coordinator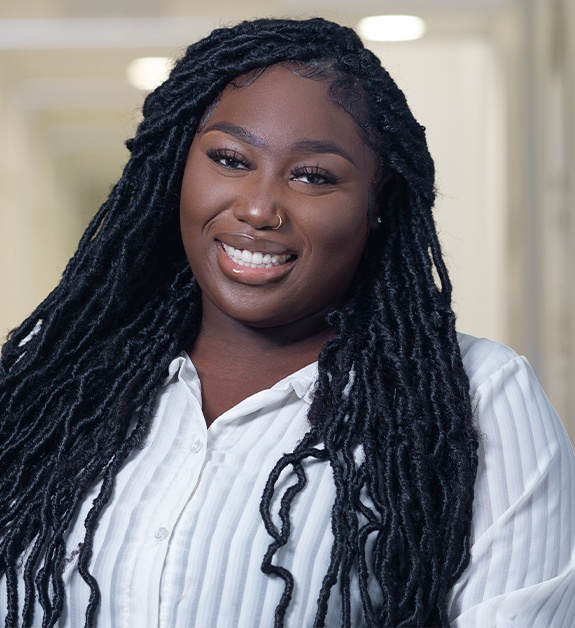 Amie has been with our team since 2019, and she loves interacting with our wonderful patients and seeing them become so excited about their new smiles! She attended both Montgomery College and Fortis College for her education and has her certification in medical billing and coding. She hails from a large, over-the-top Gambian-American family that includes five children, one of which is her twin sister, who she does almost everything with. Her other hobbies include cooking, trying new foods, shopping, and styling hair on a part-time basis.
Wanique, Dental Assistant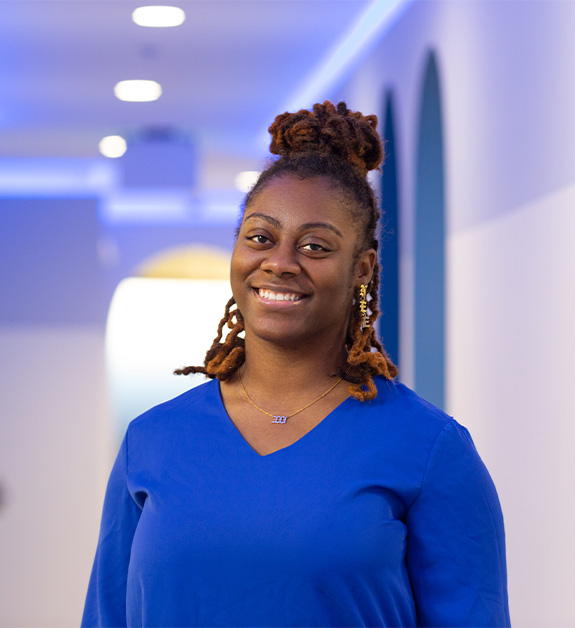 Wanique's dental career spans nearly four years so far. Originally from Washington, DC, she studied dental assisting at Fortis College. As a part of our team, she always goes the extra mile to take great care of patients. When she isn't busy at work, Wanique loves spending quality time with her seven siblings and seven nieces and nephews. Her biggest personal passion is baking, especially cakes and cupcakes!
Nina, Treatment Coordinator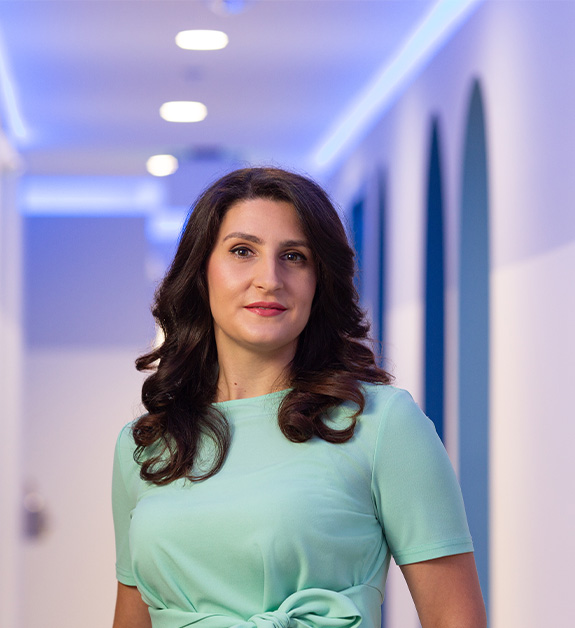 Originally from Bulgaria, Nina completed her studies at Plovdiv University. She joined our team in 2021 and has thoroughly enjoyed helping people achieve their smile goals ever since! Outside the office, she likes spending time with her husband, Daniel, and their dog, Alice. Here's something you may not know about her: she owns over 50 lipsticks and always has at least 10 with her.
Nevenka, Dental Assistant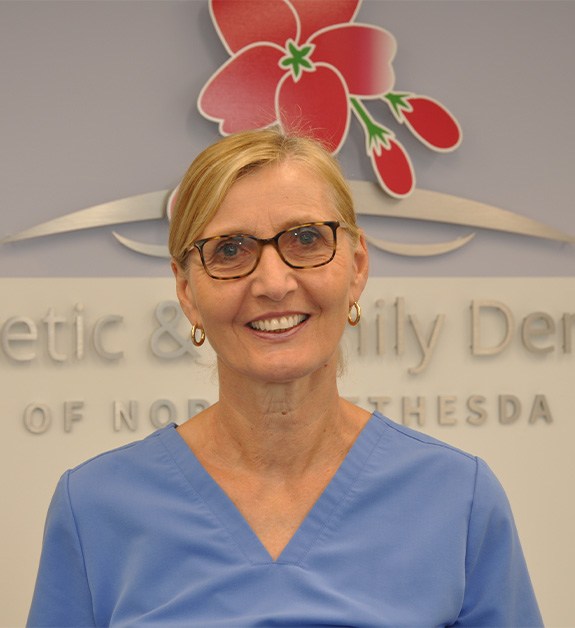 Nevenka comes to us all the way from Nova Gorica, Slovenia! She moved to America in 1993 when her husband was recruited to coach the American Kayaking Team. Today, she has been in the dental world for over 25 years, and she loves meeting new patients and making them feel calm and comfortable every time they come in. The mother of two adult sons, she likes to spend her free time paddleboarding, biking, hiking, traveling, and finding new recipes to experiment with in the kitchen.
Lisette, Dental Assistant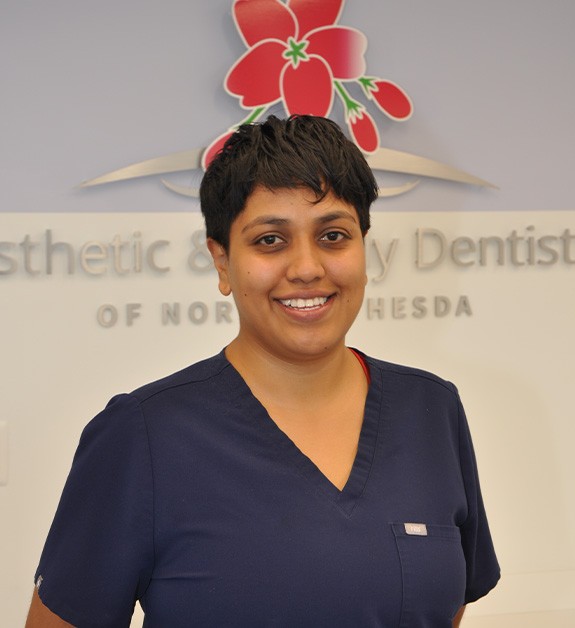 "Lizzie" has been a part of the dental world for nearly a decade. She attended Fortis College and has her Expanded Functions and Radiology certifications, and she's currently in college studying to be a dental hygienist! A DC native, she loves DJing and learning how to produce music. On beautiful days, you'll often find her riding her motorcycle down country roads.
Maria, Dental Hygienist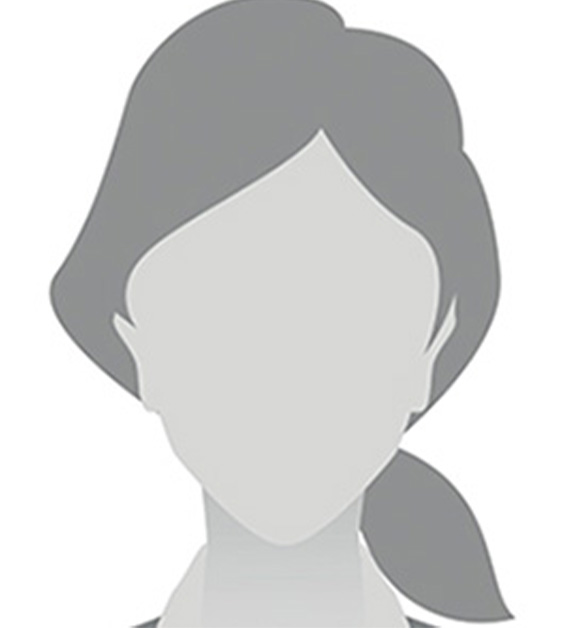 Born and raised in Venezuela, Maria prioritizes providing the best possible oral healthcare for her patients as well as educating them on how to maintain their pearly whites. After finishing dental hygiene school, she chose to work with our community because we share the essential values of caring for patients first while also building a strong bond with the dental team. She hopes that she can contribute to the improvement of other's oral and overall well-being. At home, Maria loves being with her husband and their pet dog Remus. They are also expecting to have a boy in just a few months! Her hobbies involve reading, painting figurines, and following her favorite soccer team, Liverpool.