Dental Team – Washington, DC
Get to Know

Our Friendly Team
Our dental team is truly what makes our day-in and day-out schedules and operations possible. They work tirelessly to make each patient feel valued and comfortable as well as keep our appointment schedule on-track. They always strive for the best and are happy to answer any questions or concerns patients have. You can learn more about some of the friendly faces that you'll see around our dental office below.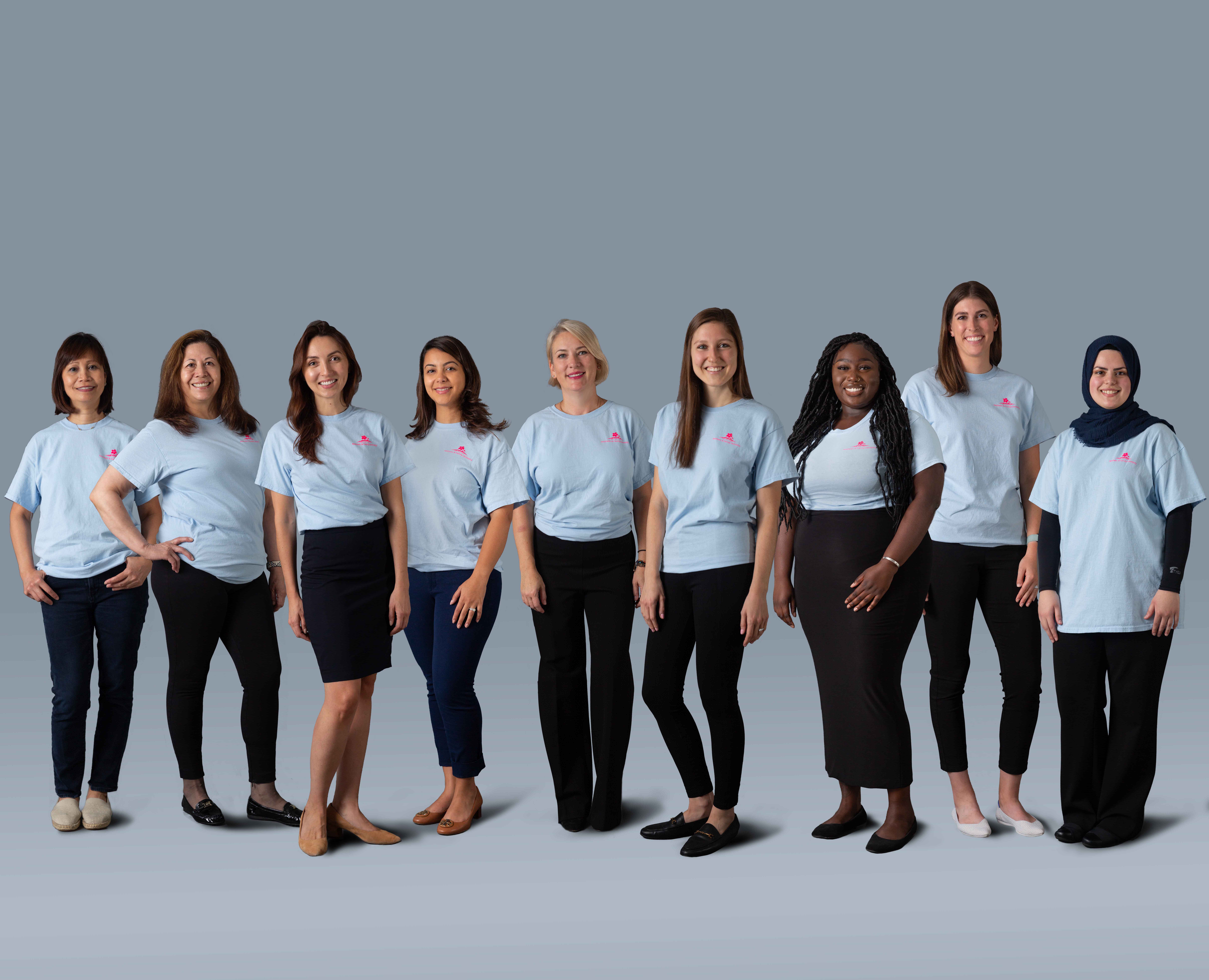 Mira, Office Manager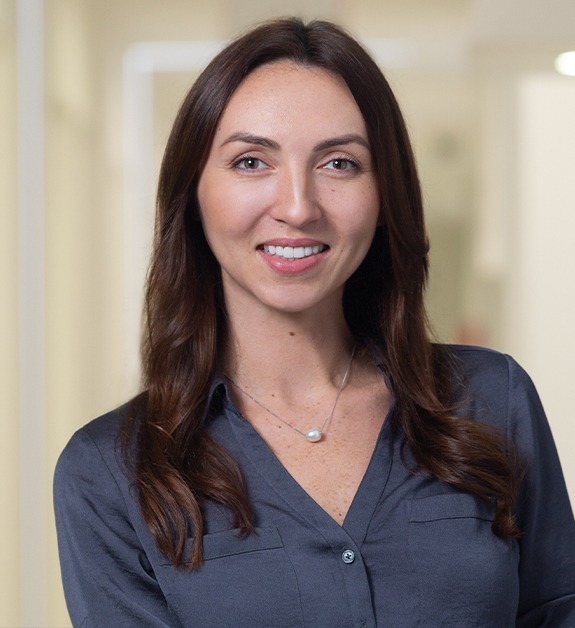 Originally from Russia, Mira has been working in the dental field for over eight years now, and she is also currently preparing for her MBA studies in Healthcare Administration. One of her favorite parts of managing is filling the shoes of different roles in the dental office, which allows her to lead by showing and completing tasks as a team! Collaborating with a variety of people each day gives her valuable opportunities to grow her communication and leadership skills. Outside of work, she spends her free time promoting environmental awareness, learning to play the piano, drawing, and playing tennis.
Amie, Billing & Insurance Coordinator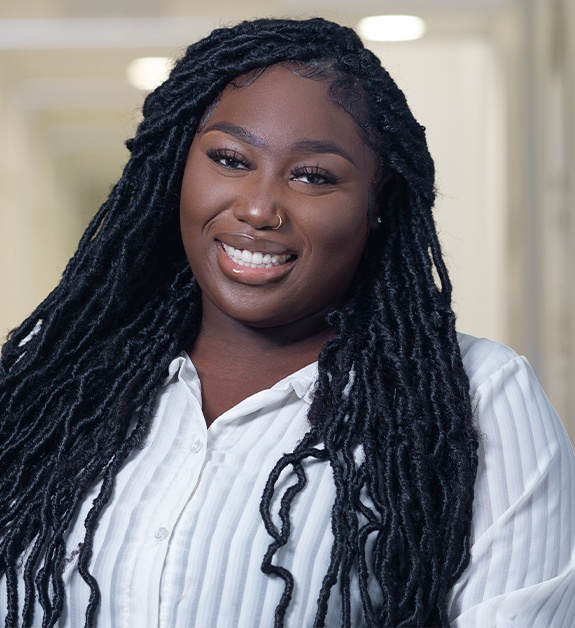 Amie has been with our team since 2019, and she loves interacting with our wonderful patients and seeing them become so excited about their new smiles! She attended both Montgomery College and Fortis College for her education and has her certification in medical billing and coding. She hails from a large, over-the-top Gambian-American family that includes five children, one of which is her twin sister, who she does almost everything with. Her other hobbies include cooking, trying new foods, shopping, and styling hair on a part-time basis.
Mary, Dental Hygienist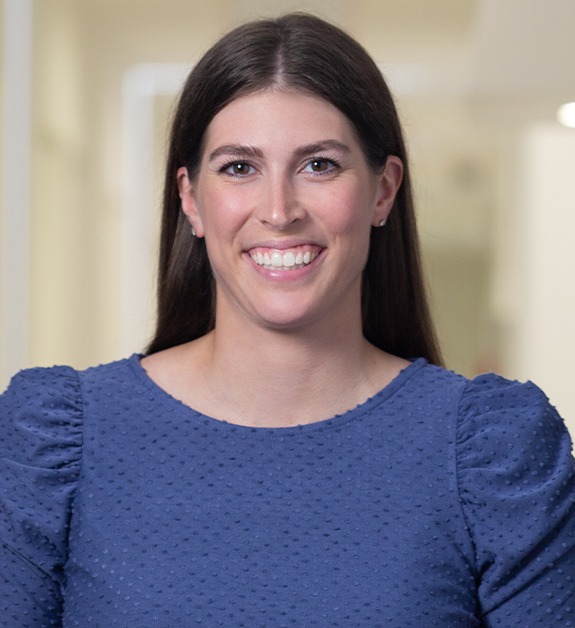 Mary has her Masters of Science in Dental Hygiene from the Massachusetts School of Pharmacy and Health Sciences University. Today, she's been working in the field for almost a decade! She really enjoys interacting with different patients each day, as well as helping them achieve their optimal oral health. Outside of the dental office, her husband Jason is a golf professional at a local country club, and they have two cats named Bruce and Lincoln. Her favorite hobbies include golfing (of course), reading mystery novels, and going to baseball games. They have season tickets to the Nationals!
Tania, Dental Assistant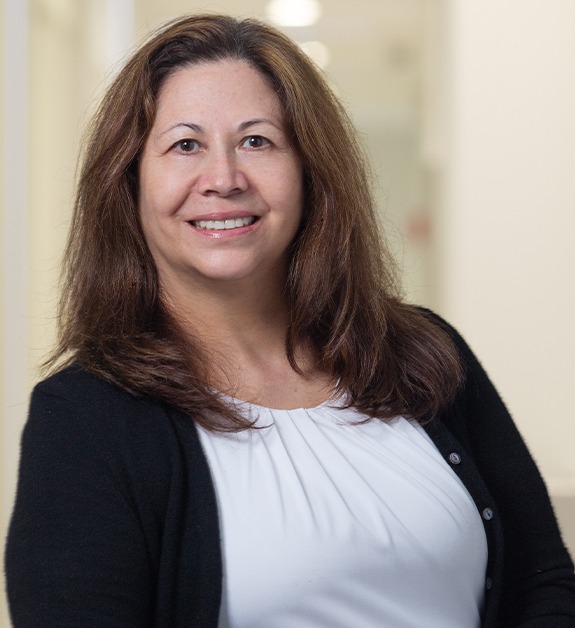 Tania's dental career spans 15+ years so far. Originally from La Paz, Bolivia, she actually attended college in Germany before coming to the United States. Today, what she enjoys most about her position is the wonderful professionalism of her fellow team members and the doctors.
At home, Tania lives with her husband Roy, who is a sports executive. Some of her favorite interests in her free time include sports, dancing, music, skiing, and going to baseball games with Roy. She's a HUGE New York Mets fan!