Inlays and Onlays – Washington, DC
Conservatively Recreating
Damaged Teeth
At Aesthetic & Family Dentistry of Washington, we are dedicated to helping patients achieve and maintain their healthiest smiles through regular, preventive dental care. One of the goals of preventive dentistry is early diagnosis leading to more conservative treatment options. Our team is dedicated to helping patients restore their smiles functionally and aesthetically while maintaining the maximum amount of natural dental structure. One way that we ensure patients get the best possible results is offering a progressive restoration step between fillings and dental crowns: inlays and onlays from our Washington, DC cosmetic dentist. These restorations combine the custom, ceramic design of dental crown restoration with the preservation of natural dental structure possible with traditional dental fillings.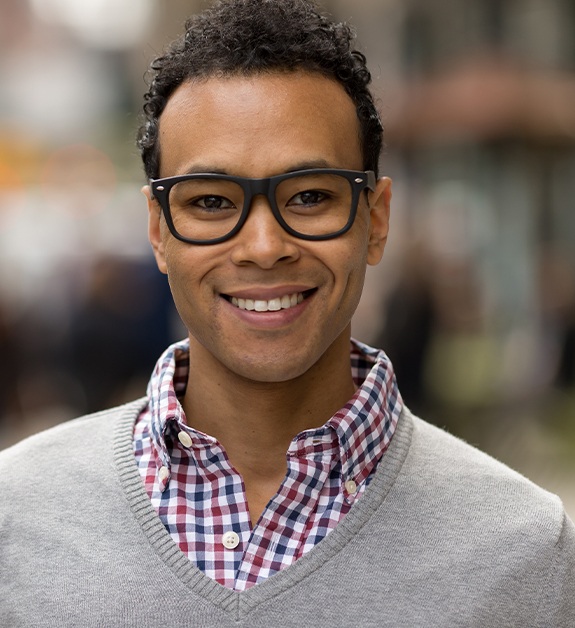 Why Choose Aesthetic & Family Dentistry of Washington for Inlays and Onlays?
We Use High-Quality Dental Materials
Dental Insurance Accepted & Maximized
We See Patients
of All Ages
Inlays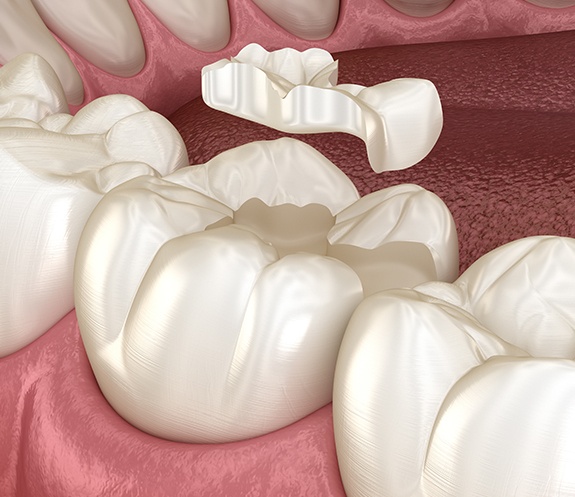 An inlay, as the name suggests, is used to restore teeth that have significant decay or damage to the inner portion of teeth between the cusps (raised parts of the biting surface of teeth). For patients who experience damage that is too deep to be treated with a filling but that has not reached the inner pulp layer of teeth, an inlay rebuilds the damaged dental structure. Without an inlay, a dental crown would be used to restore smiles with this level of damage, but this leads to the unnecessary loss of exterior dental structure, which some patients see as a drawback.
Onlays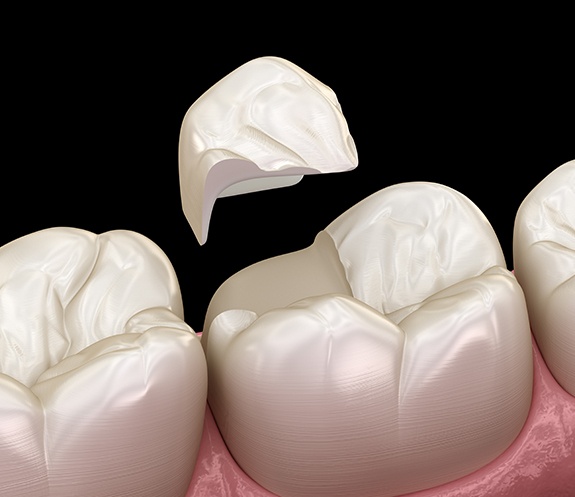 Onlays are used when dental decay or trauma encompasses one or more cusps or surfaces of the tooth. It lays over the top of the tooth but does not cover the entire visible portion of teeth the way that dental crowns do. Like inlays, onlays allow us to fully restore a tooth's form and function without unnecessarily removing healthy dental structure.
The Preparation
and Procedure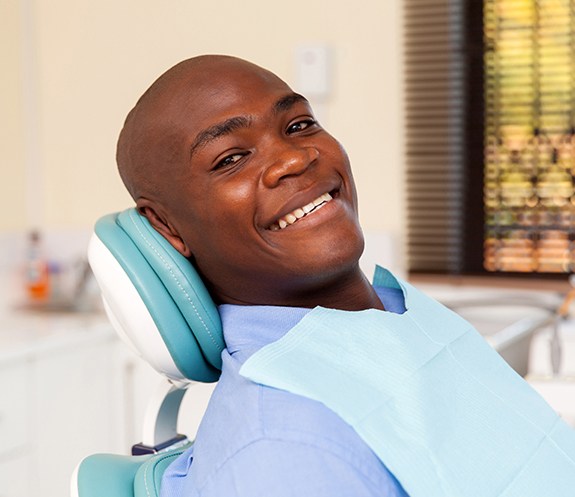 The first step to repairing a damaged smile is to schedule a consultation with your DC dental team at Aesthetic & Family Dentistry of Washington. During a consultation, we'll examine your damaged tooth or teeth, and help you determine what restorative or cosmetic dentistry service delivers the desired results without unnecessarily damaging oral health. If we determine that an inlay or onlay is the best treatment option, the procedure is typically completed over the course of two appointments.
During your initial visit, we remove any decayed or infected dental tissue, and shape the damaged area in preparation to receive a custom restoration. We then take impressions of individual affected teeth as well as the entire bite. These impressions are used by a ceramics lab to create your custom inlay or onlay. A provisional, temporary, inlay or onlay may be placed to protect the prepared tooth until the final restoration is completed. Once the custom restoration arrives at our dental office, you'll return to have permanent inlay or onlay cemented into position.
Schedule Your Visit Today!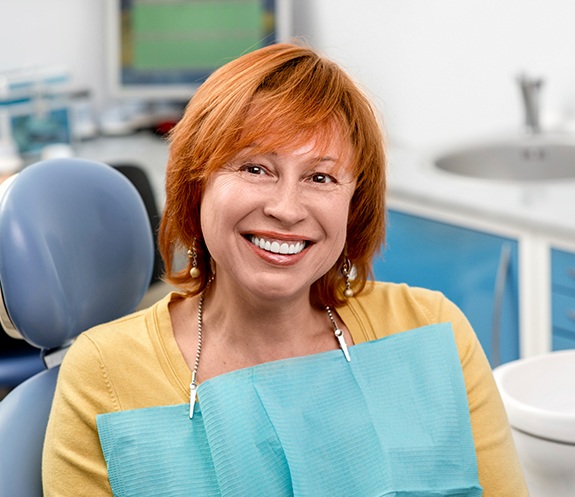 If you're interested in finding out more about inlays, onlays, or other cosmetic dental restorations, contact the skilled team at Aesthetic & Family Dentistry of Washington. We're happy to examine your smile, and make recommendations for the most conservative treatment plan to help you achieve your goals.