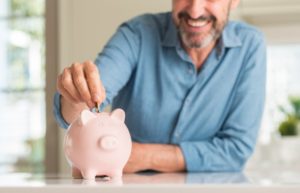 Do you find it hard to understand dental insurance sometimes? If so, you're not alone. After all, dental insurance functions a bit differently than medical insurance does. While a dental plan can give you discounts on the treatments you need, you won't save nearly as much money as you could unless you learn how to make the most of your coverage. Luckily, a dentist in Washington, DC is here to help with three easy tips on how to maximize dental insurance benefits.
1. Visit Your Dentist for Preventive Care
If you aren't seeing your dentist every six months for a routine checkup and cleaning, then you're not even close to taking full advantage of your benefits! When you attend these appointments, you're taking a proactive approach to your oral health, which can save you a great deal of money in the long run. Not only can your hygienist give your teeth a professional cleaning, but your dentist can examine your mouth for health issues that you may not have even noticed yet. That way, you can get them treated early on and avoid the need for more expensive procedures in the future.
Most dental insurance plans cover preventive care at no extra cost to you, so there's no excuse to not attend two of these visits a year. If you haven't scheduled your second dental checkup of 2021, now is the perfect time to do so!
2. Choose an In-Network Dentist
If a dental office is in-network with an insurance provider, it means they have negotiated a contract to charge fixed rates on certain treatments. Those savings are then passed on to the patient. By visiting a dentist who is in-network with your particular plan, you can expect much lower out-of-pocket expenses than you would have at an out-of-network dental practice. If you have a PPO plan, you can choose which provider you visit, but seeing an in-network dentist can save you quite a bit of money.
3. Use Your Dental Benefits Before They Expire
Usually, dental plans will put a certain amount of money toward your care in a given calendar year. When the year ends, any unused benefits will typically disappear and will NOT carry over into the next year. This means you'll have to pay your deductible all over again before you can access coverage. To prevent your remaining benefits from going to waste, schedule any dental treatments you need – such as fillings or dental crowns – before 2021 draws to a close.
Dental insurance can be difficult to navigate, but by taking the right steps, you can save money while also maintaining a healthy smile!
About the Author
After completing her Doctor of Dental Surgery degree at the New York University College of Dentistry, Dr. Yelena Obholz underwent advanced training in oral surgery, periodontics, and prosthodontics. She provides gentle, expert care at Aesthetic & Family Dentistry of Washington, where she's in-network with many leading dental PPOs, including Delta Dental, Cigna, Aetna, and BlueCross BlueShield. To learn more about maximizing your dental insurance benefits, you can reach Dr. Obholz by calling 202-364-8989.