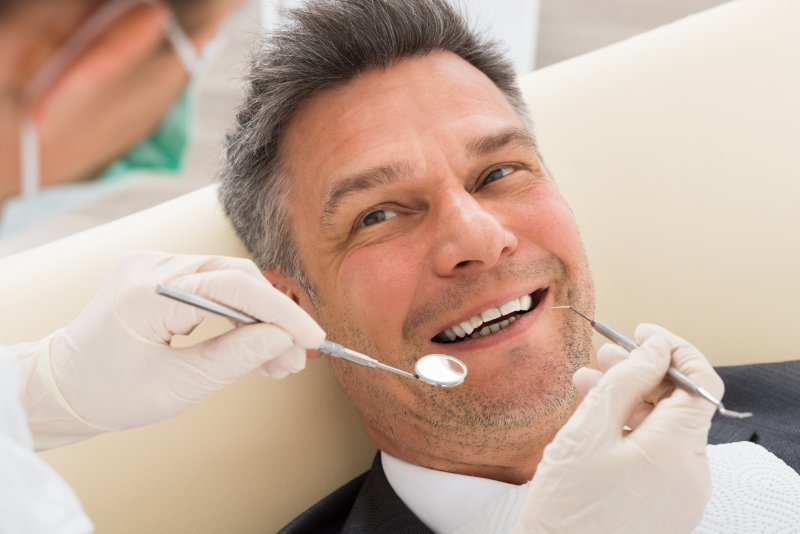 The main concern of your dentist is your oral health, but the health of your smile and overall wellbeing have a lot more in common than you may think. If something is going on in other parts of your body, your mouth may be paying the price. That's why it's so important to be open with your dentist about any health conditions that you may have. Here are a handful of health factors that you should definitely bring up during your next checkup.
New Medications
Some medicines can affect your oral health by making you more susceptible for things like dry mouth and gingivitis. If you are taking any new medications or supplements, let your dentist know so they can consider this. They want to take all the proper steps to keep your smile healthy.
Hypertension
If you are suffering from high blood pressure, that's something that your dentist should know about. Both periodontal disease and poor oral health can raise your blood pressure even further and reduce the effectivity of the medications that you are currently taking.
Diabetes
Diabetes can cause widespread health issues throughout your body. Periodontitis, the most severe form of periodontal disease, often times develops in diabetic patients and makes it more difficult to control diabetes. Even if you're doing well on your medication and your diabetes is under control, it is still something that your dentist should be aware of.
Digestive Health Issues
Oral health and gut health have a symbiotic relationship. They both affect one another. Teeth and bite alignment affects digestion, while an insufficient absorption of nutrients can cause your dental health to lack.
Jaw Pain and Headaches
Jaw, neck, and head pain are often times associated with temporomandibular disorder (TMJ). Sufferers experience pain and compromised movement of the jaw joint and surrounding muscles. By bringing this up to your dentist, they can give you the best tips and help to create a treatment plan that will bring you relief.
Gum Tenderness
The first stage of gum disease is a state of chronic gum inflammation, also known as gingivitis. Symptoms include gum swelling, tenderness, bleeding, and an irritated appearance. Fortunately, gingivitis is very responsive to treatment early on. If you are feeling any gum tenderness, let your dentist know!
If you're experiencing anything listed above, it's a good idea to let your dental team know. This way, they can take all the necessary steps to keep you and your smile in good health!
About the Author
Dr. Yelena Obholz earned her Doctor of Dental Surgery degree from the New York University College of Dentistry before completing advanced work in periodontics, oral surgery, and prosthodontics during her residency at Woodhull Hospital in Brooklyn, NY. She takes many continuing education classes each year and is currently enrolled in the prestigious Las Vegas for Advanced Dental Studies. For more information or to schedule an appointment at her office in Washington, DC, visit her website or call (202) 364-8989.