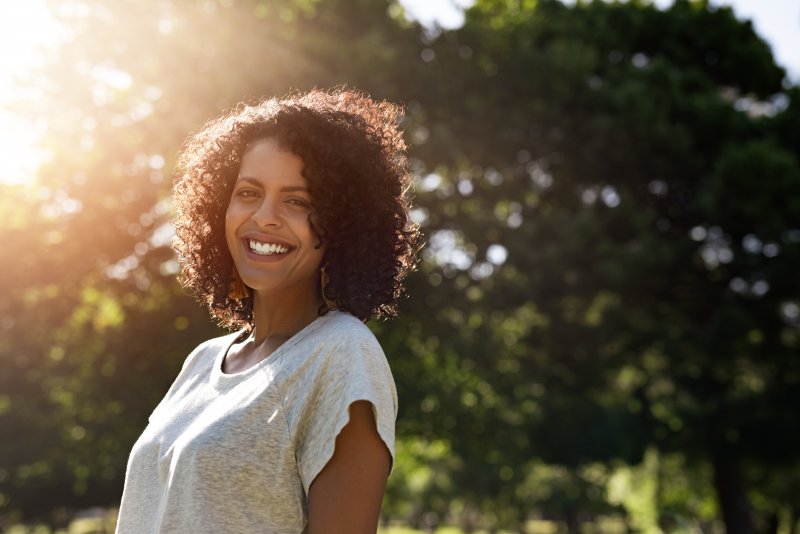 Summer has finally arrived! This is the time you have been waiting for all year. Now the weather is getting warmer, you're able to take a few more days off than usual, and you have some exciting plans to spend time with your friends and family. There is also no better time than summer to brighten up your smile. There are several different ways that teeth whitening can benefit you this summer. Read on to learn what they are.
Smiling for the Camera
With fun activities comes a heap of photos to keep the memories alive. If you feel like your smile is looking dull and discolored, the camera certainly doesn't seem like your friend. You don't want to be holding back and hiding from the camera due to something that can be easily changed. By whitening your teeth, you can show off your pearly whites with pride and have numerous gorgeous photos to look back on in the coming years.
Show Off Your Teeth Freely
When you are around your close friends and family members, you probably don't care what your teeth look like, but when you are around new people, first impressions are important! You don't want to be showing off a smile that could use some improvement. You want to be portraying yourself with confidence when you are meeting new friends and acquaintances. Whether you are trying to land a new job, back out on the dating scene, or just trying to expand your social circle, teeth whitening can help you get there. It is one way that you can work towards a smile that makes you feel like your best self!
Teeth Whitening Is Quick and Easy!
You have several different options when it comes to teeth whitening. If you are looking to get quick, dramatic results, you could head to your dentist for in-office teeth whitening. In just one visit, you can head home with a smile that is several shades whiter. If you would prefer, at-home whitening kits from your dentist are also available and are stronger than anything you can find in stores. This way, you can whiten your smile by multiple shades in just a couple of weeks in the comfort of your own home.
This summer, don't let your smile hold you back. Instead, talk to your dentist about your teeth whitening options. You'll be showing off your pearly whites with pride in no time!
About the Author
Dr. Yelena Obholz earned her Doctor of Dental Surgery degree from New York University College of Dentistry and is committed to taking numerous hours of continuing education each year to keep her knowledge and skills sharp. Currently, she is enrolled in the prestigious Las Vegas Institute for Advanced Dental Studies. She offers several different teeth whitening options at her practice in Washington, DC. For more information or to schedule an appointment, visit her website or call (202) 364-8989.