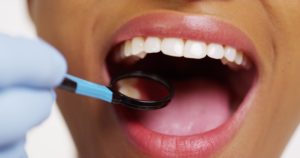 It's the beginning of a new year, and you're eager to make positive changes in your life. One area you're looking to improve is your dental health. To make this happen, you'll need to work with a dentist in Washington, D.C. It's important that you schedule a visit now, but why? As you continue reading, discover 5 reasons to visit early in the year.
#1 – You'll Meet Your Deductible
If you have dental insurance, you can expect to pay a new deductible at the start of each year. With the cost averaging $50, this isn't typically considered a major expense. However, if you're undergoing a complex procedure that requires a significant out-of-pocket contribution, every dollar counts. It's much easier to take care of your deductible early in the year at a preventive care visit, which is usually 100% covered by dental insurance.
#2 – You Can Dodge a Dental Emergency
While some dental emergencies are unavoidable, statistics show that 60% of them are preventable. With the right efforts, you can avoid pain and life interruptions. When you visit a dentist, you'll have your teeth and gums assessed so that any issues can be identified and treated before they develop into a dental emergency.
#3 – Your Pockets Will Love You
At the start of the year, no one can fully predict what expenses will arise. Therefore, it's in your best interest to save as much money as possible. If you're able to avoid complex dental procedures that require a greater patient contribution, you'll be on the right path. Most dental insurance plans provide full coverage for a dental checkup and cleaning every six months. By taking advantage of each opportunity, you're less likely to need the more costly procedures like root canal therapy or crown replacement.
#4 – You'll Get the Best Information
You don't have to rely on Google searches and YouTube videos for up-to-date dental information. Instead, you can glean information from your dental hygienist and dentist. You'll leave with valuable pointers that you can trust and implement in your personal life to see effective and immediate results.
#5 – You'll Feel More Comfortable
Many people are hesitant to visit a dentist, but any feelings of anxiety or hesitance can be overcome by getting in now for an appointment. Instead of waiting until a dental emergency strikes, you can visit early to start building rapport with the dentist and staff. By making this a habit, you can solidify the future of your dental health.
As the old saying goes, "An ounce of prevention is better than 10 pounds of cure." Take advantage of the opportunity you have to make your life easier by scheduling a dental visit now!
About the Author
A graduate of New York University College of Dentistry, Dr. Yelena Obholz is an experienced and compassionate professional. So she can offer the best in comprehensive care, she has received postgraduate training from the renowned Las Vegas Institute for Advanced Dental Studies. Dr. Obholz promotes excellent dental health at Aesthetics & Family Dentistry, and she can be reached for more information or to schedule a visit through her website.