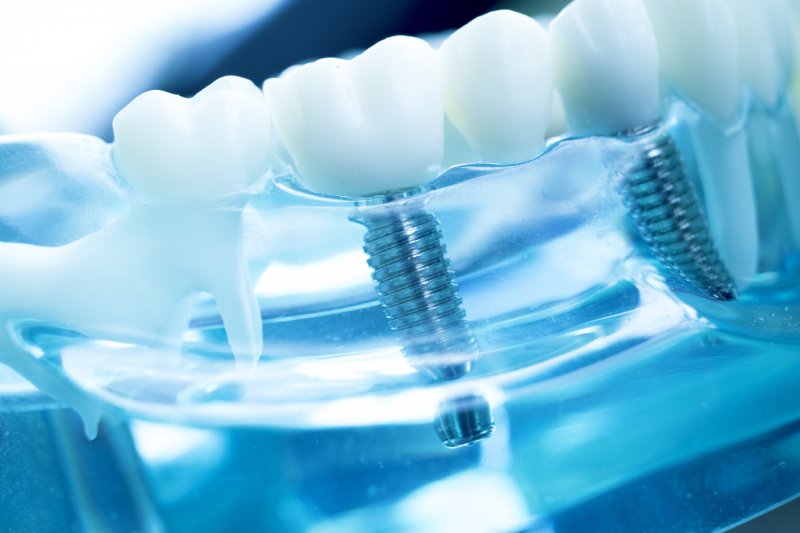 Whether you are thinking about transitioning from dentures or you are looking into dental implants for the first time, you may be wondering if they are actually worth the price. Dental implants are quite an investment, but they have all sorts of benefits that you can't get from any other tooth replacement option. Fortunately, a dentist is here to help you decide. Continue reading to learn more about the benefits of dental implants in Washington DC so you can decide whether or not they are worth it to you.
What Are the Benefits of Dental Implants?
It is important that you know how implants can benefit you if you are deciding whether or not you should get them. Here are some of the many advantages you can expect:
Increased comfort: Dentures aren't the most comfortable option out there, especially if they aren't fitting how they are supposed to. On the other hand, dental implants feel like your natural teeth do once the osseointegration process takes place. You may even forget that they aren't your natural teeth.
Prevents bone loss: Dental implants are the only tooth replacement option that maintain the integrity of your jawbone. They replace the root of your missing tooth, therefore providing stimulation when you chew.
Easy maintenance: You don't need to stock up on adhesives or soaking solutions like you do with dentures. You just care for them how you would treat your natural teeth. Just brush, floss and rinse!
No eating restrictions: Eating some of your favorite foods when you are missing teeth or have dentures can be a challenge. This won't be a problem with dental implants. When they have completely healed, you won't have any eating restrictions because they restore up to 90% of your chewing power.
Long-lasting: Dental implants are a permanent tooth replacement option. When you care for them properly, they can last upwards of 25 years and even for the rest of your life. Dentures and bridges need to be repaired and replaced periodically.
Are Tooth Implants Worth the Cost?
Many people become worried when they first realize the cost of implants, but it is important to remember that they are an investment. You should think about everything that you will save in the process. You may even end up saving a lot more in the long run because they have such a long life. Other replacement options do not offer the same benefits, and you will end up spending more on routine repairs and replacements. Ultimately, a large percentage of patients find that restoring their smile to health is priceless.
If you still aren't sure if you are ready to commit to dental implants, that's okay! The best thing you can do is talk to your dentist. They will be able to let you know if you'd make a good candidate. Together, you can determine whether or not implants are the best option for you.
About the Author
Dr. Yelena Obholz earned her Doctor of Dental surgery from the New York University College of Dentistry and is committed to continuing education in order to keep her knowledge and skills sharp. She is currently enrolled in the prestigious Las Vegas Institute for Advanced Dental Studies. For more information on dental implants or to schedule a consultation, visit her website or call (202) 364-8209.