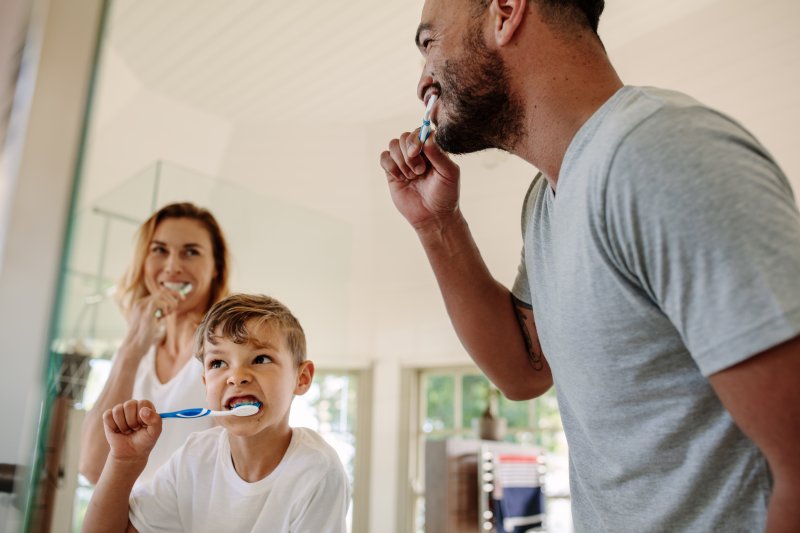 Fall is a time for cooler temperatures, spooky décor, and trips to the pumpkin patch. But did you know it's also the perfect time to improve your dental care regimen? After all, October is National Dental Hygiene Month! So, if your previous routine was erased during quarantine or a few too many pieces of candy have left your teeth with some new stains, there is no time like the present to implement the below best practices from a dentist in Friendship Heights.
#1. Always Brush Your Teeth Before Bed
When the nights get colder, it can be oh-so-tempting to read your favorite book or catch up on the latest binge-worthy series under your covers. However, if you accidentally doze off in the process, the bacteria in your mouth are left to multiply throughout the night. Since this can leave you vulnerable to a number of dental concerns, like cavities and gum disease, it is crucial to brush your teeth thoroughly before turning in for the evening.
#2. Don't Neglect Your Tongue
Your tongue takes up a large amount of real estate in your mouth, so make sure you include cleaning it in your oral care regimen. Otherwise, bacteria can cling to the surface and form a sticky, white layer that results in bad breath. Fortunately, you can easily prevent this by using your toothbrush or a tongue scraper to gently scrub your tongue from back to front, which will help keep your oral health in tip-top shape!
#3. Remember, Flossing Is Crucial
All too often, patients view flossing as optional. However, brushing alone only cleans about 60% of each tooth's surface! Therefore, make sure to always use a floss pick or water flosser before wrapping up your oral care routine.
#4. Limit Sugary Drinks and Beverages
From warm Pumpkin Spice Lattes to delicious Halloween candy, the end of the year is filled with sugary treats. While your taste buds may love them, your teeth and gums certainly do not. So, make sure to replace high-sugar beverages with plenty of water and cavity-causing foods with vitamin-rich ingredients. On the occasions when you do indulge, complete your oral hygiene routine shortly after.
#5. Visit Your Dentist Biannually
No oral care regimen is complete without routine appointments with your dentist. Not only can their powerful instruments remove caked-on plaque, but they can also catch small issues before they become large dental emergencies. Plus, they can recommend products and share techniques that can improve your at-home routine as well!
Since it's National Dental Hygiene Month, there is no time like the present to prioritize the health of your teeth and gums. Use the above tips to help you get started, and make sure to visit your dentist for your bi-yearly visit!
About the Author
Since earning her D.D.S. degree from New York University College of Dentistry, Dr. Yelena Obholz has helped countless patients achieve optimal oral health and beautiful smiles. Today, she continues to stay up to date on the latest technology and techniques through continuing education courses and advanced training at the world-renowned Las Vegas Institute for Advanced Dental Studies. If you are overdue for your routine appointment, visit her website or give her a call at 202-364-8989.