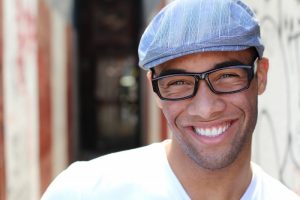 Going to the dentist is a normal part of most people's routine. Twice a year, you walk in to have your teeth checked for any problem areas as well as cleaned, giving you a refreshing smile when you leave. But why is it so important that you see a dentist in Friendship Heights at the start of the year? After all, as long as you get in every six months, what's the big deal? To answer these questions, read on to find out why it's in your best interest to start your year off with a visit to your dentist's office.
The First of the Year Dental Visit: Why It's Important
Yes, it is true that you are supposed to see your dentist every six months for regular dental checkups and cleanings, but if you schedule your first appointment at the start of the year, you may be more likely to set yourself up for success. Here's how:
Dental Benefits Reset: On January 1 each year, your dental insurance benefits are reset to "0." This means you must meet your deductible and work toward your annual maximum in order to maximize the plan you pay a premium for each month. Since most dental plans cover most, if not all, preventive services, you can feel confident walking in to have your first of two checkups knowing you will pay little to no out of pocket costs.
Identify Problems Early: It's always a good feeling when you can leave your dentist's office knowing there are no issues developing in your smile; however, should your dentist find early signs of tooth decay or gum disease, this can be quickly addressed with a personalized treatment plan. That means you won't be waiting until the last minute at the end of the year to try and receive the proper care before your benefits expire.
Start Year with a Healthy Smile: If you want to make changes this year, why not start with a healthy smile. By scheduling your appointment early on, you can achieve greater confidence in your appearance to nail that job interview or impress that girl or guy you've been eyeing at the local coffee shop.
What You Can Do at Home to Maintain Your Smile
In-between your dental checkups and cleanings, there are a few things you can do at home to ensure your smile continues to look its best throughout the year, including:
Maintaining a good oral hygiene routine (brushing twice a day for two minutes, flossing at least once a day, and rinsing with an antimicrobial mouthwash)
Limiting the amount of sugar you consume, as this can lead to bacterial growth and cause tooth decay and cavities to form.
Scheduling your second dental appointment so as not to forget about it when times get busy.
Wearing proper mouth protection if you engage in sports or outdoor activities.
So, go ahead and make your appointment. By taking a short amount of time out of your schedule, you'll be setting yourself up on the right path for the rest of 2020!
About the Author
Dr. Yelena Obholz earned her undergraduate degree from the University of Minnesota and her dental degree from New York University College of Dentistry. After completing a residency at Woodhull Hospital in Brooklyn, New York, she worked in private practice in Maryland. She then went on to open her own office in Washington, D..C. and has been helping residents in and around Friendship Heights. She and her team at Aesthetic & Family Dentistry of Washington strive to ensure all patients receive the highest level of quality dental care, which is why she places such a strong emphasis on preventive dentistry. To learn more about and the services we provide, visit our website or call (202) 364-8989.