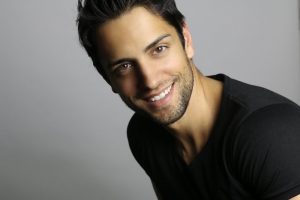 For quite some time, you've desired to have perfectly functioning teeth that also allow you to smile with confidence. The most common method that you've heard about for achieving those goals is the application of traditional braces. However, you're not very fond of the idea of having to wear metal brackets and wires in your mouth as an adult. "Is there a better way?" You wonder. Your local expert in dental care says that Invisalign in Washington, DC offers several advantages to the traditional method. Learn what they are as you continue reading.
What is Invisalign?
Invisalign aligners are clear plastic trays that are custom-crafted to gradually adjust your teeth to their correct position. The process begins with your dentist capturing images of your current smile using 3D digital x-ray technology that will allow her to plan your entire treatment process.
The images and measurements are sent to an in-network lab that will fabricate a complete treatment set of trays. After they are ready, you will return to your dentist to retrieve them and will wear each set for two-week increments, following a sequential order until the entire treatment process is completed.
Unlike the traditional braces method, you will only visit your dentist periodically for her to monitor your progress.
5 Advantages That Invisalign Has Over Traditional Braces
Thankfully, you're no longer relegated to only one way of correcting crooked, gapped, misaligned or crowded teeth. The Invisalign method offers several advantages to the traditional braces route, including:
Better Comfort – It is quite common to experience discomfort with every adjustment to your traditional braces, from the tightening of the wires. However, with Invisalign clear aligners, you will enjoy a much more comfortable treatment process, as the trays gradually encourage your teeth to move to the desired position.
Discreet Look – One of the reasons that many people are hesitant to get braces is the teenage look of having metal pieces protruding from their mouths. With Invisalign, though, you'll be able to correct your teeth while maintaining your dignity, as the clear trays offer a discreet look.
Time Saving – Another advantage of clear aligners is that they will typically correct your smile in less time than traditional braces. Whereas the latter will average a minimum of 24 months, you can enjoy a beautiful new smile in 12-18 months, in certain cases, with Invisalign.
Improved Oral Hygiene – There won't have to be any drop in your oral hygiene due to wearing Invisalign trays. That's because you'll be able to remove them and clean your teeth just as thorough as you normally would. That translates into the ability to brush and floss at least twice a day, both being very essential to maintaining your oral health.
Lifestyle Maintenance – When wearing braces, there are certain foods that must be avoided because they can break the brackets and wires. This dilemma is eliminated with the clear aligner process. Because you can remove them, you can enjoy all the foods that you've always loved!
How Does the Process Start?
The process starts with you reaching out to your dentist to schedule an initial consultation to learn more about the procedure. With your Invisalign aligners, you will soon be able to enjoy fully functioning teeth and a smile that glows with confidence!
About the Author
Dr. Yelena Obholz earned her D.D.S. degree from the New York University College of Dentistry. A highly skilled and experienced dentist, she still strives to make improvements, which is why she dedicates hours to continuing education every year. Dr. Obholz helps patients live more confident lives at Aesthetic & Family Dentistry and can be reached for more information through her website.