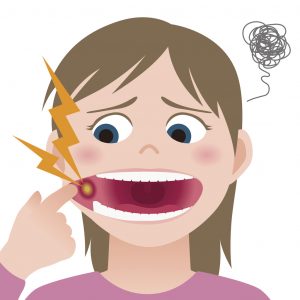 The practice of dentistry involves more than fillings, crowns, and braces. While these services are important, dental care also is about how your oral health affects your overall well-being. During April, Oral Cancer Awareness Month, your dentist in Washington, DC, Dr. Yelena Obholz, asks you not to miss your oral cancer screening at Aesthetic & Family Dentistry of Washington. It's quick, painless and part of regular dental examinations for patients of all ages.
Oral Cancer and Its Risk Factors
The American Dental Association states that more than 42,000 people in the United States are diagnosed annually with oral cancers. When undetected and untreated, these lesions affecting the lips, tongue, the roof of the mouth and back of the throat can be deadly. However, when discovered at their earliest stages, cure rates are high.
Scientific research shows that both age and lifestyle factors contribute to the development of oral cancer. Many of these cancers occur in individuals who:
Are over 40 years old and are male (two men to one woman are diagnosed annually)
Chew tobacco or smoke cigarettes, pipes or cigars
Drink excessive amounts of alcohol (more than two drinks a day for men and one a day for women, according to the Centers for Disease Control)
Have been exposed to HPV (Human Papillomavirus)
Spend time in the sun without benefit of sunscreen or protective clothing such as a hat
Consume a daily diet that is low in fruits and vegetables
Dr. Obholz screens all her patients because people often develop oral cancer without having any of the common risk factors.
The Symptoms of Oral Cancer
Symptoms are not always obvious to the individual. However, some signs of oral cancer may be noticed by the patient–things such as:
Difficulty chewing, swallowing or talking (voice is hoarse)
A change in how teeth bite together or in how a denture or bridge fits
Pain or soreness in the mouth that does not resolve
Red or white patches on the tongue, cheeks, gums or lips
Ear pain on one side
A cough that does not go away
When your family dentist in Washington, DC performs oral cancer screening, she uses both a visual and a hands-on approach. Grasping the tongue with a sterile gauze pad, she carefully looks for lumps and lesions inside the mouth (back of the throat, cheeks, tongue, palate) and on the lips. Also, she feels the jaws and sides of the neck.
Oral Cancer Screening is Part of the Picture
Oral cancer screening is only part of preventive dentistry. At Aesthetic & Family Dentistry of Washington, Dr. Obholz and her friendly staff deliver many dental services, including:
Hygienic cleanings
Digital X-rays
Children's dentistry
Plastic sealants
Athletic mouth guards
Porcelain veneers
Dental implants
Crowns
Bridges
Tooth-colored fillings
Smile makeovers
When you see your dentist regularly, she comes to thoroughly understand your oral health, overall health and goals for your best possible smile.
Have You Been Screened?
Please don't delay. Contact Aesthetic & Family Dentistry of Washington today for your complete dental exam, including oral cancer screening. It's great insurance for a healthy mouth and a healthy you.