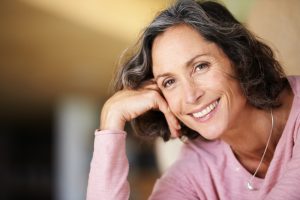 Anyone who's ever had imperfect teeth rejuvenated with a dental crown or veneer will tell you one thing — there's nothing better than the confidence that comes with a beautiful smile. Used to, the process for getting either of these treatments was long and could put the patient at-risk for infection. But when you choose a dentist who employs technology like the CEREC machine for crowns and veneers, you're able to benefit from a number of advantages — keep reading to find out what.
The CEREC machine is your friend indeed
The CEREC, or Chairside Economical Restoration of Esthetic Ceramics machine, is a wonderful new technology that your Washington DC dentist uses to drastically reduce treatment time and improve results for dental crowns and veneers. The benefits of CEREC technology compared to traditional methods are practically endless — and its incredible speed and efficiency are just the beginning. We've listed a few of the most common below.
CEREC reduces risk of infection
Traditional methods for building crowns and veneers required two visits to the dentist, with the device made in a far-away lab in the weeks in between appointments. But with a temporary crown or veneer placed during this time, the tooth is vulnerable to a variety of problems — including decay and damage to the impermanent device. With the CEREC machine, however, Dr. Yelena Obholz can prepare for, craft and place your crown in just one visit — no temporaries or waiting required.
CEREC increases precision
Because CEREC technology is used in conjunction with digital imaging, the days of those messy, uncomfortable impressions are long gone. Digital x-rays allow us to get a more accurate image of your mouth, far more comfortably for you — and that increases overall precision and, ultimately, a better-fitting, longer-lasting dental crown or veneer.
CEREC offers options
The CEREC machine can mill beautiful devices out of a number of materials, including porcelain, porcelain infused with metal and even gold alloys. That means you've got options when it comes to your crowns — a valuable benefit that everyone can enjoy.
You can benefit from a CEREC dentist in Washington DC!
Are you interested in visiting a dentist who values the latest in technology for the benefit of your smile? If so, don't hesitate to contact Aesthetic & Family Dentistry of Washington to schedule your appointment to learn more about CEREC crowns and veneers. We're here to help you enjoy the best smile, as comfortably and effectively as possible.