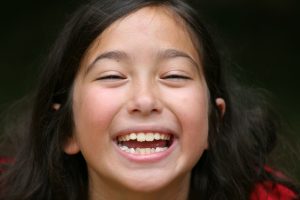 Parenting doesn't come with a rule book. If you have children, you know there are a number of gray areas, and a lot of stuff you just have to learn along the way. When it comes to caring for a child's teeth, though, there are some things every parent should know — and Dr. Obholz is here to help. Keep reading to learn the Washington, DC dentist's top tips for maintaining excellent oral health in children.
Preventive Care for Children
Kids' teeth are so precious, but they're just as vulnerable to decay as yours are — if not more so. Keep these tips in mind to help your little one maintain a healthy smile for a lifetime.
Set a good example. Your child looks to you for everything, and learning about how to care for their teeth is no different. Make sure you're doing everything right yourself, brushing for two minutes, twice a day, flossing daily and keeping up with your twice-annual dental appointments. Establishing good habits at home will go far in making sure your child does the same.

Limit sugar intake. The biggest favor you can do for your child's oral health is to limit the amount of sugar they are exposed to  — especially around this time of year, when holiday cookies and treats abound. But when you child does indulge (as all children should from time to time), encourage him or her to rinse their mouth with water after.

Make sure they're getting enough fluoride. The mineral is key to healthy teeth for all ages, so make sure your little one is getting enough. Washington DC's water supply is fluoridated, but if your family drinks filtered or bottled water, you may need to add a supplement to your child's routine. Check with Dr. Obholz to make sure.

Ask Dr. Obholz about dental sealants, a highly-effective preventive treatment that protects children's back molars from decay.
Consider These Obstacles in Your Child's Oral Health
At every stage, your little one will have different things that stand to get in the way of their good oral health. Know what you need to be prepared for to protect your child's smile.
Babies and Toddlers
While teeth are first forming, babies and toddlers have a number of tooth obstacles to face. Babies who fall asleep sucking a bottle or their thumbs are likely to experience tooth decay and orthodontic problems.
To help, make sure you're cleaning your baby's gums and teeth well. You can use a warm washcloth until teeth form — and once the first tooth erupts, brush softly with a smear of fluoridated toothpaste.
Older Children
Once children go off to school, you're less in control of what they're eating — and you may forget their brushing and flossing techniques should still be monitored, too. A love of sweets and disdain for healthy, fresh produce and whole grains can also be a detriment to an older child's oral health.
Make sure grade school children are brushing for two minutes, twice a day and flossing daily, as well as visiting the dentist twice a year. Encourage healthy eating habits by setting a good example yourself.
Teenagers
There's nothing easy about being a teenager — and it's no different for their oral care. Sports injuries can put their teeth at risk, and it's certainly not easy to brush and floss around braces.
Help your teenager care for their teeth by making sure they understand the technique (and importance) of good oral hygiene with braces. You can also protect their smile from sports injuries with an athletic mouthguard.
Schedule Your Child's Appointment Today
If it's been more than six months since your child's last visit to the dentist, or if you'd like to learn more about dental sealants, fluoride treatments or any of the other services listed here, don't hesitate to schedule an appointment with Dr. Obholz. Call the children's dentist in DC today!