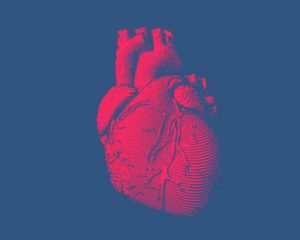 When you think of February, Valentine's Day probably quickly comes to mind. However, there is another reason why you should be thinking of hearts. February is American Heart Month! This is the perfect time to learn more about your body so you can stay healthy. One step to keep your cardiovascular health in good standing is maintaining an excellent oral hygiene routine to prevent gum disease. Your dentist in Friendship Heights warns that the two have more in common than you may think. Continue reading to learn more about the relationship between the health of your smile and heart.
How Are Oral and Cardiovascular Health Intertwined?
There is a connection between gum disease and heart disease. Approximately 178 million Americans who are 30 years of age or older are dealing with periodontal disease to some degree. This is an infection of the tissue that surrounds the teeth. Ultimately, when left to progress, it can lead to irreversible issues like gum recession, loose teeth, tooth loss, and bone loss.
Heart disease is a blood vessel disorder that can trigger a heart attack when blood flow is blocked. People who have gum disease are three times more likely to have a heart attack, stroke, or another serious cardiovascular event. It isn't exactly clear what the relationship is between periodontal disease and heart health, but inflammation caused by gum disease is a contributor.
What Are Preventive Tips From Your Dentist in Friendship Heights in the Battle Against Gum Disease?
See Your Dentist: You should see your dentist every six months for regular cleanings and checkups. If they notice that you are showing any signs of gum disease, it can be treated early on before becoming too serious.
Don't Smoke: Using tobacco products doubles your risk for developing periodontal disease and is also linked to oral cancer. Talk to your doctor, friends, and family about the best ways for you to quit for good!
Know Your Risk: There are many factors that play a role in your gum disease risk. Keep things like your age, genetics, and diet in mind. If you have concerns, discuss them with your dentist.
Brush Twice Daily: To remove food particles, plaque, and bacteria from the teeth, use a soft-bristled toothbrush and fluoridated toothpaste to brush twice daily.
Floss Every Day: Brushing isn't enough by itself. There are certain areas that your toothbrush's bristles cannot reach. Be sure that you are flossing each day to remove plaque and bacteria from between the teeth and beneath the gumline.
Many variables contribute to the health of your heart, and your oral health is no exception. By taking steps during American Heart Month and year-round to keep your smile in good shape, you may even be able to save your life!
About the Practice
At Aesthetic & Family Dentistry of Washington, we strive to offer you optimal, trustworthy, and convenient dental care. We utilize advanced technology to perform a wide array of treatments at our office location and our customer service is second to none. We offer evening hours multiple days per week to accommodate your busy schedule. If you need gum disease treatment, your dentist in Friendship Heights has several options including scaling & root planing, laser periodontal therapy, antibiotic therapy, and the Chao Pinhole Surgical Technique. You can schedule an appointment on our website or by calling (202) 364-8989.