Cigna Dental Insurance – Washington, DC
Invest in a Healthy Smile with Cigna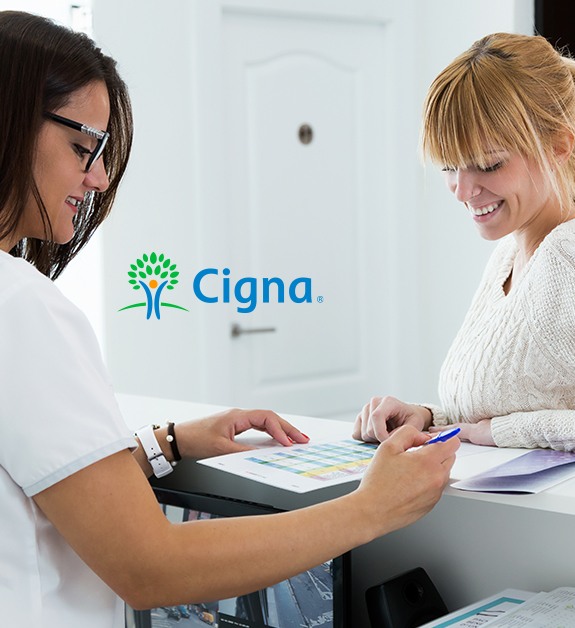 Now, it's easier than ever to visit your dentist regularly without worrying about a large bill. You have comprehensive coverage through Cigna, a leading provider of affordable dental insurance. By paying your monthly premiums, you have access to a variety of cost-savings opportunities that allow you to visit your Cigna dentist in Washington D.C. for reduced rates. Dr. Obholz is proud to be in-network with Cigna to help you get the affordable dental care you deserve. Our dental office will help you keep your teeth and gums healthy to reduce your long-term oral health expenses.
Cigna Dental Insurance Coverage Availability & Fees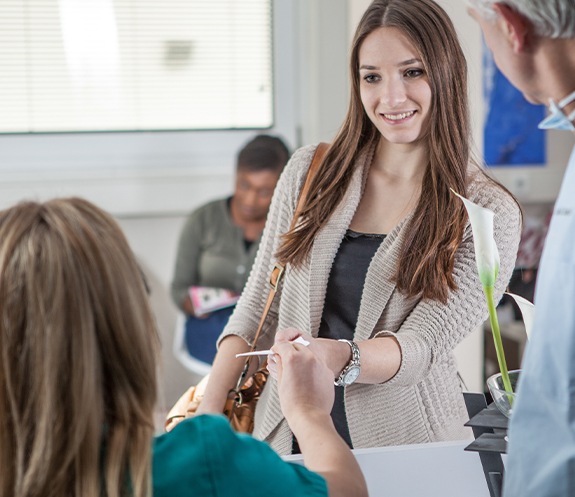 Dental care focuses on prevention to ensure the teeth and gums stay healthy for a lifetime. Routine services allow your dentist to monitor your oral health to prevent complications from occurring in the first place. This lessens the need for an expensive treatment down the road to save you money. In fact, research shows every $1 spent on prevention can save you as much as $50 on restorative or emergency care.
Cigna makes it easy to visit your dentist 1-2 times per year for minimal out-of-pocket costs. Although every policy differs, most plans include:
100% preventive coverage.
80% minor restorative coverage.
50% major restorative coverage.
You can get the cleanings, checkups, and other preventive services your smile needs for only a small co-payment. If a problem arises, Cigna is there for you with coverage for restorative treatments. After paying your annual deductible, you're given a yearly allowance to pay for a portion of the cost of common procedures, like fillings, root canals, or crowns.
Cigna recommends you choose an in-network dentist to make the most of your policy because they have pre-negotiated rates with one another. Dr. Obholz is proud to work with both in-network and out-of-network patients to keep her services affordable. She will help you maximize your benefits without breaking the bank, even if that means splitting the cost of treatments across calendar years.
Maximize Your Dental Insurance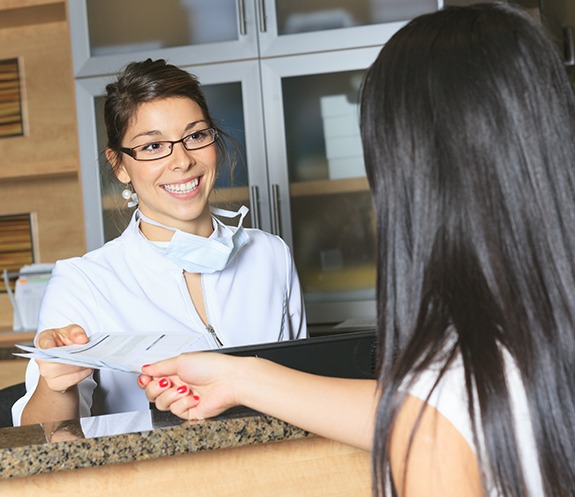 Despite more Americans than ever having dental insurance, less than 3% meet or exceed their annual limits. Often, it's because people don't understand how dental insurance works. We don't want to see you avoid getting the care you need because you're worried about a large bill.
Our compassionate dental team is here to help you make the most of your insurance policy. We will work on your behalf with your insurance carrier to file the necessary claims and paperwork, so you have one less thing to worry about. A member of our team will take the time to explain how your benefits are being used to pay for our services and if you owe a balance. We take the time to discuss your payment options to cover any remaining balance, like using third-party financing with CareCredit.
Don't waste your dental benefits. We will help you utilize your coverage to invest in a healthy smile for minimal costs. Contact our dental office today to learn more about your insurance benefits or to schedule an appointment.