All Positions – Washington, DC
Look Forward to
Coming to Work
For our team, we're not just working at a job. We're building meaningful careers that make a difference in our community! We are always searching for qualified people who share our vision and passion. Could you be a valuable addition to our team? Read on to learn about the benefits of working here and to see if you would be a good fit.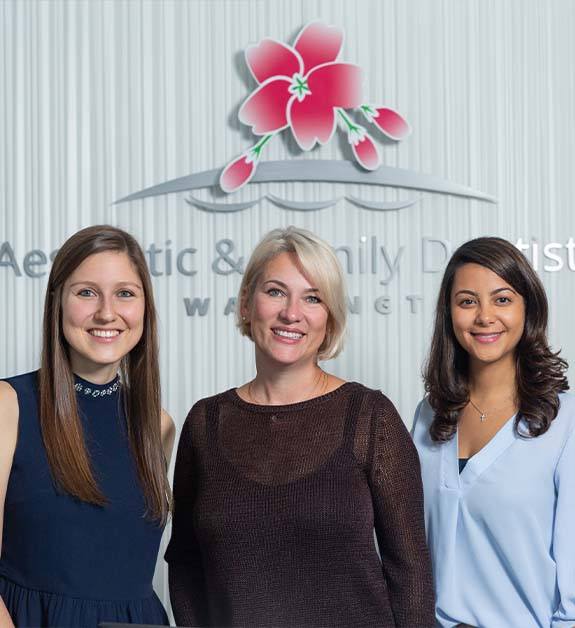 Open Positions
Are you interested in working with the Aesthetic & Family Dentistry Team? Take a look at the following positions we are currently seeking candidates for and apply online. If you have questions about your application or the position, you can contact our team and ask! We look forward to meeting you and seeing if we are a good career match.
Amazing Office Manager Looking for Amazing Office
You are interested in a long-term opportunity to develop yourself and our Friendship Heights dental practice, and our growing number of practices, in collaboration with our management team and great staff. This opportunity presents an individual with job-security, a cheerful environment, job training, freedom to develop their skills and their position, and to be a valued and appreciated member of a team. The office emphasizes work-life balance/quality of life. We offer a competitive salary (commensurate with ability and experience), health benefits, 401k, and vacation and sick leave.
Prior experience with a dental office or healthcare is not necessarily required, but demonstrated interest is a must. You are a high achiever and open to challenges. We will help you develop and achieve the best that you can be. Training will be provided for candidates otherwise qualified and who demonstrate the ability to accomplish the required tasks of the office. Applicants should have a college degree, and a demonstrated aptitude for core-office functions, the ability to multi-task, are charismatic, and have an interest in the field of health-care. In addition, the office manager will be expected to take on increasing responsibility over time.
Billing/Insurance Coordinator
We are leading dental office, with a focus on general, family, and cosmetic dentistry. You are looking for a dynamic place to work, and have an interest or background in insurance or accounting. This position provides oversight for the billing and insurance operations of the practice, in coordination with the hygiene coordinator and treatment coordinator. The right candidate must have the following attributes:
detail oriented, good with numbers, and the ability to audit patient account balances
great team player
confident and authoritative communicator
proactive and self-motivated
resilience and persistence
knowledge of dentistry is preferred but not necessary. We will train the right individual.
We offer a friendly and supportive working environment, competitive salary and benefits, training opportunities and professional growth.
Periodontist (Friendship Heights)
We are looking for a periodontist who wants to be a critical part of our mission, providing our patients with quality and timely care, and making their visit comfortable and care-free. We are looking for dentists who are ready for the challenge of growing and developing their careers with unparalleled support and technology.
Our dental office is a leader in utilizing the most advanced technology and providing the highest level of patient care. We provide our patients convenient hours and access to top-of-the-line dental offices as a leader of the modern healthcare revolution. At our dental office, you will be able to focus on doing what you love most while our support team takes care of all the non-clinical administrative tasks.
We have established our reputation on:
Exceptional patient experience
Personalized service
Improving the dental hygiene and health of our patients, and giving each patient a beautiful smile
Upholding standards where people, quality, and value mean everything